EXCLUSIVE: Charlie Sheen Plea Bargain Talks Stall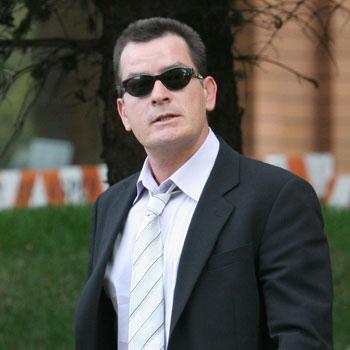 Charlie Sheen's domestic violence plea deal has hit stalemate as the two opposing sides are no nearer reaching a conclusion ahead of his July 12 court appearance, RadarOnline.com can reveal.
The Aspen District Attorney's Office had offered the actor a one year deferred sentence to felony menacing that would have meant he served no jail time in connection with his alleged Christmas Day assault of estranged wife Brooke Mueller.
Article continues below advertisement
In Colorado a deferred sentence is like a conviction in that the defendant enters a 'guilty' or 'no contest' plea to the court.
If the defendant stays out of trouble for the length of the deferment (one year) then the crime would be wiped clean from the defendant's record.
However, if the defendant gets in trouble during the period of the deferment then he would be automatically convicted of whatever crime he admitted to which in Sheen's case would be a felony.
A source tells RadarOnline.com: "They are no closer to reaching a deal and it does not look like any agreement will be reached when they next go to court on July 12, 2010.
"If there is no resolution then the judge could well set a trial date if he can clear his calendar and find a date that will suit the attorneys too.
"This might not be the worst option because it could buy all sides a couple of months breathing space and more time to reach a plea deal because at the moment there is stalemate."
MORE ON:
Two and a Half Men
Article continues below advertisement
July 12 is Sheen's next scheduled court appearance.
Sheen was formally charged with felony menacing and two misdemeanors: 3rd degree assault and criminal mischief, in connection with his alleged Christmas Day assault on Mueller.
Menacing, the most serious charge, carries a sentence of one to three years in prison if he is convicted.