EXCLUSIVE: Bachelorette Contestant Kasey Kahl Cajoled Into Love Sick Tattoo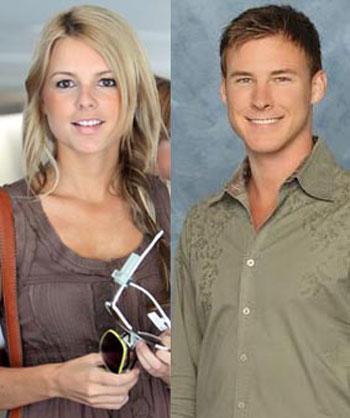 Bachelorette contestant Kasey Kahl was in the hot seat on the Men Tell All special on Monday to discuss his infamous tattoo that pledged to "guard and protect" Ali Fedowtowsky's heart.
But RadarOnline.com has learned that Kahl was convinced to permanently stamp his affection on his wrist by the ABC dating show.
"The producers tried to persuade him for three days to get it," revealed an insider to RadarOnline.com. "They told him Ali would really love it."
Article continues below advertisement
However, Kasey told a different story, "I always wanted to get a tattoo, so when I told the producers they went out and got me thirty graphic designs that reflected my motto."
"I didn't want to get it just for Ali. But I did get it to show her how serious I was about what I had told her," explained Kahl in an exclusive interview with RadarOnline.com. "She really questioned my sincerity so I did it to show her my feelings were genuine."
Although Ali wasn't impressed - and voted him off the show in favor of the despised Justin 'Rated-R' Rego – Kasey says he has no regrets.
"I am stoked about the tattoo because it is more famous than anything on the show. Everyone wants to see it. Everywhere I go I am asked to show it and it has been crazy-overwhelming."
The California advertising exec's tattoo isn't the only evidence of his hopeless romantic ways. He was known for his impromptu serenading, which was painfully embarrassing for everyone around him except Kasey himself.
Article continues below advertisement
"On the night I first saw you I said I would guard and protect your heart. But you left me on a glacier and chose that dumb a** Rated-R. Justin and Frank are bad guys that really did you wrong. I just wanted to make you smile by singing a Kasey song."
"I was over the top because I was competing against 24 other good looking guys," he explains. "I felt broken hearted. I came there for love and I left without it….I really liked Ali.