Dancing Diva Duds: Best And Worst Thursday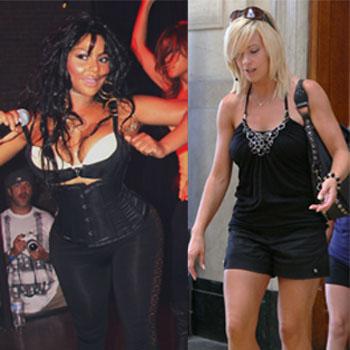 It was a fashion face-off between Dancing with the Stars contestants Kate Gosselin (season 10) and Lil' Kim (season 8) as both ladies stepped out on Wednesday in seriously sexy style. Which one of the lucky ladies took home the RadarOnline.com Best Look of the Day honors, and who landed in the hall of style shame? It should be no surprise from the looks of these photos, that the beautiful mother of eight was the winner of our attire award!
Article continues below advertisement
Kate chilled out with the Gosselin clan in Lancaster, Pennsylvania, looking tres chic in an embellished halter tank, black shorts and grommet platform heels, while Lil' Kim brought the heat to Toronto, Canada, hitting the stage in her usually shocking manner.
Michelle Obama looked beyond gorgeous fulfilling her First Lady duties, wearing a fabulously floral skirt with a cropped cardigan. Also in sizzling summer style was Eva Mendes, who donned a navy and white floral frock.
What Housewives beat the NYC heat in the latest summer fashions? Check out the gallery in Style to find out.