Charlie Sheen's Court Appearance Postponed; Deal In Works?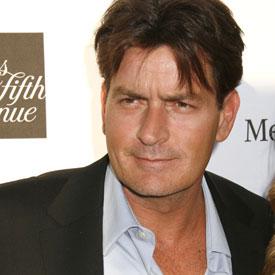 Charlie Sheen's next court appearance In Aspen, Colorado on a domestic violence charge has been postponed until August 2, RadarOnline.com has confirmed.
That's just one day before the Two and a Half Men star is scheduled to go back on the set of the hit CBS sitcom.
His court appearance had been schedule for this coming Monday, July 12.
As RadarOnline.com first reported, a plea deal hit a stalemate in early July. The Aspen District Attorney's Office had offered the actor a one year ' deferred sentence' to felony menacing that would have meant he would serve no jail time in connection with his alleged Christmas Day assault of his estranged wife Brooke Mueller.
Article continues below advertisement
In Colorado, a 'deferred sentence ' is like a conviction in that the defendant enters a 'guilty' or 'no contest' plea to the court.
If the defendant stays out of trouble for the length of the deferment (one year ) , then the crime would be wiped clean from the defendant's record.
So the announcement of Friday's delay could signal that the attorneys are still trying to hammer out a plea bargain and avoid trial.