Bruce Beresford-Redman's Parents Battling Their Murdered Daughter-in-Law's Sisters Over Child Custody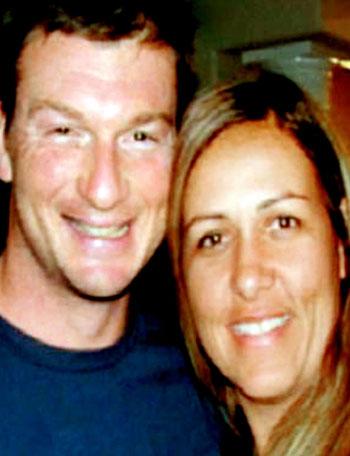 The parents of Bruce Beresford-Redman – the former Survivor producer suspected of murdering his wife Monica – are fighting her sisters' request to increase their time with the couple's children, Camilla, 5, and Alec, 3, RadarOnline.com has learned.
David and Juanita Beresford-Redmon have temporary guardianship of their grandchildren and filed legal papers on Friday denying Carlos and Jeane Burgos' request for expanded visitation.
Article continues below advertisement
Despite being the prime suspect in Monica's murder, Bruce Beresford-Redman is currently living with his parents and has "been caring for the children on a daily and nightly basis," according to the court documents. Bruce is opposed to them having overnight or expanded visitation from their aunts.
Carlos and Jeane Burgos attempted to have the guardianship turned over to them but were denied in a May 20 hearing, despite their argument that David and Juanita "cannot do the kinds of things these children did during the time their mother was alive (and) that's what Jeanne and Carla will provide for the children, and that's why we're asking for every weekend."
The Beresford-Redmans claim that overnight stays would conflict with the kids' summer schedules in pre-school and camp, plus disrupt weekend plans with David, Juanita and Bruce. "Now, more than ever when their sole surviving parent is in the family residence caring for his children, there should be as little disruption in their normal routine as possible," wrote David in a letter to the court.
The bitter feud between the families is shown in the letter as he writes that "the levels of hostility Carla has shown towards Bruce" affect the stability of the children.
Article continues below advertisement
EXCLUSIVE: Survivor Producer Fires Anny Who Was Murdered Wife's Friend
Beresford-Redman has been accused by Mexican authorities of murdering his wife Monica, but remains free in the United States, despite attempts to have him extradited.
The new legal papers also mention the nanny, Maria Beatriz Oaxaca, who RadarOnline.com exclusively reported Beresford-Redman fired after she refused to say she believes in Bruce's innocence, and has even offered testimony damaging to him. It states that she's made no effort to contact the children despite the court allowing her visitation. "The children have become noticeably self-sufficient…instead of the nanny always spoonfeeding them."
EXCLUSIVE: Survivor Producer Confesses To Neighbors He Misses His Wife
Oaxaca said Bruce's wife Monica told her that Bruce wanted to take out an insurance policy on her before that final trip to Mexico.
A second set of legal papers was filed on Friday by David Beresford-Redman requesting to see the 2004 and 2008 wills of Monica Beresford-Redman and the Documentation of Maria Beatriz Oaxaca, to examine the genuineness of her signature as a witness.
Oaxaca worked for the couple for almost six years and was the couple's live-in nanny at the family's home in Rancho Palos Verdes, California.
After Monica's death, Oxaca lived with the parents of Beresford-Redman and the children, while he was ordered to remain in Mexico as the police investigation unfolded.