EXCLUSIVE: Survivor Producer Fires Nanny Who Was Murdered Wife's Friend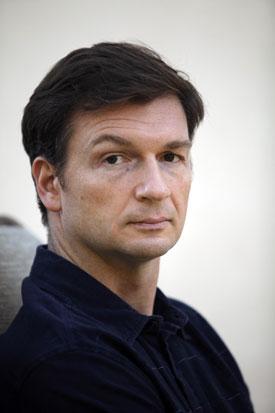 The Survivor producer suspected of the brutal murder of his wife has fired their children's nanny, RadarOnline.com has learned exclusively.
Bruce Beresford-Redman suddenly fired Maria Beatriz Oaxaca, who was the live-in caretaker for the couple's two children Camilla, 5, and Alec, 3.
Oaxaca has refused to say she believes in Bruce's innocence, and has even offered testimony damaging to him.
Oaxaca said Bruce's wife Monica told her that Bruce wanted to take out an insurance policy on her before that final trip to Mexico.
Article continues below advertisement
Oxaca worked for the couple for almost six years and was the couple's live-in nanny at the family's home in Rancho Palos Verdes, California.
After Monica's death, Oxaca lived with the parents of Beresford-Redman and the children, while he was ordered to remain in Mexico as the police investigation unfolded.
"He has added another psychological trauma to this kids... their nanny is all they had," said an insider.
Article continues below advertisement
"Now the kids are missing two mothers... Bruce is being so selfish."
EXCLUSIVE VIDEO: Bruce Beresford-Redman Silent When Asked Who Killed His Wife
Beresford-Redman fired the nanny because she did not believe he didn't murder his wife, the source added.
"I can only imagine that Bruce does want anybody around him who does not believe he is innocent of the murder."
In a recent court declaration, Oaxaca revealed Monica had told her that Beresford-Redman wanted to take out an insurance policy before the fateful trip to Cancun.
Part of the declaration read: "She thought it was strange since they had never taken out insurance policies before any of their other trips said it made her feel like her life was a soap opera."
In a separate court battle over Monica's estate, Beresford-Redman claimed Oaxaca had witnessed his wife sign her last will and testament in 2008.
Beresford-Redman told the court this month Oaxaca didn't want to cooperate with him now.
Article continues below advertisement
Beresford-Redman has maintained he is innocent of the murder. Monica will finally be buried Thursday, July 1, as RadarOnline.com first revealed.