BREAKING NEWS: Judge Denies Jeremy London's Request For TRO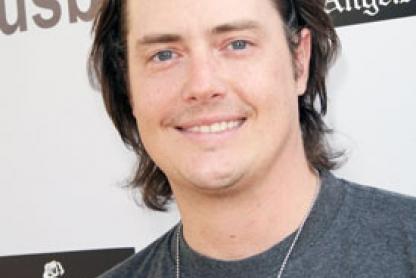 A judge in Los Angeles denied a request Thursday morning by Mallrats star Jeremy London to slap a temporary restraining order - or TRO- to stop his family from talking about his recent troubles, RadarOnline.com was first to report.
In court, L.A. Superior Court Judge Irving Shimer --at times appearing visibly aggitated - told London's attorney Catherine Lombardo, "What you want is to repeal the First Amendment, and put a plug in these people's mouths. So, the TRO is denied."
Article continues below advertisement
COURT DOCUMENTS: Jeremy London Suing His Own Mother!
Last week, RadarOnline.com exclusively reported that London, 37, intended to sue his mom, Debbie Nielsen, twin brother, Jason, and Jason's girlfriend, Sofia Karstens after they made statements to the media questioning Jeremy's story that he had been kidnapped, robbed and forced to smoke drugs during an incident in Palm Springs, California in June.
Article continues below advertisement
Debbie Nielsen and Jason London told RadarOnline.com in an exclusive statement on June 25th that they "still love Jeremy very much and want him to get all the help that he needs. This is all so sad for all of us."
The dark details of London's personal life have unfolded since RadarOnline.com first broke the story of the June 10 incident when he claimed to have been robbed, kidnapped and forced to smoke drugs by Brandon Adams, who is currently awaiting trial for the alleged crime.