BREAKING NEWS: Burglary Charge Dropped Against Rip Torn In Drunken Bank Break-In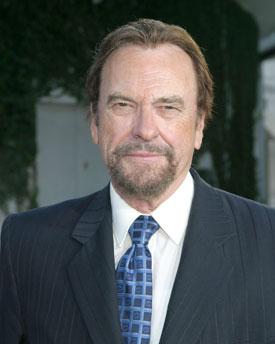 Prosecutors have dropped the burglary charge against iconic actor Rip Torn in connection with his bizarre break-in of a bank in Salisbury, CT., RadarOnline.com has learned.
Torn - star of such movies as Men In Black and DodgeBall, still faces several other charges related to the incident, including possession of a revolver without a permit, criminal trespassing, and criminal mischief.
As RadarOnline.com has previously reported, Torn, 79, was arrested last January 29 after police allegedly found him inside a Litchfield Bancorp branch in the Lakeville section of Salisbury.
Article continues below advertisement
Authorities say he was drunk and carrying a loaded gun.
Torn has maintained that he thought he was entering his own home, which resembles the bank building and is not far from his home.
In dropping the burglary charge, prosecutors agreed that the Emmy Award winning Larry Sanders stars didn't intend to burglarize the bank.
A Drunk Rip Torn Arrested After Breaking Into A Bank
Meanwhile, Torn has applied for a probation program to settle the charges, although prosecutors oppose the move.
In court Tuesday, the actor's attorney, A. Thomas Waterfall, applied for accelerated rehabilitation on the star's behalf. The program for first-time, nonviolent offenders allows charges to be dropped after a
probation period.
Under the program, Torn would have to attend state-mandated alcohol education classes.
Prosecutors say they will oppose the actor's request for the program at a hearing to be held on August 11.
Torn has pleaded not guilty to all the charges, and remains free on $100,000 cash bond.