'Barefoot Bandit' Case Delayed Until Friday; Suspect Turns To Mom In Court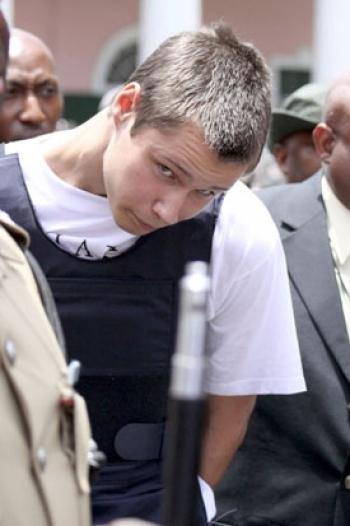 Colton Harris-Moore -- better known as the "Barefoot Bandit" -- briefly appeared in federal court in Miami, Florida, on Wednesday, but the case was continued until this Friday, RadarOnline.com has learned.
In court, Harris-Moore said he hadn't met with his attorney, though he indicated his mother said she had hired one.
When asked who his attorney was, he said, "I'll have to speak to my mom."
A judge then set another hearing for Friday to give Harris-Moore time to hire a lawyer.
Article continues below advertisement
After Harris-Moore reached Miami late Tuesday, federal agents took the teenager into custody, as they did not have the authority to do so in the Bahamas.
Harris-Moore, who is from Camano Island, Washington, was arrested in the Bahamas over the weekend by local authorities after a high-speed boat chase.
Harris-Moore, whose alleged exploits have gone viral thanks to Facebook, got his nickname because he is believed to have committed many of the crimes he's accused of while barefoot.
EXCLUSIVE INTERVIEW: Barefoot Bandit Is No Hero, Victim Says
Harris-Moore allegedly left a calling card at one of his heists: a chalk outline of his feet he drew this past February at a market in Washington's San Juan islands after a robbery.
The teen told authorities he went to the Bahamas, according to an anonymous officer speaking to Miami's WSVN TV station, because of its various travel outlets and relatively smaller law enforcement presence.