Barefoot Bandit Back In Court Wednesday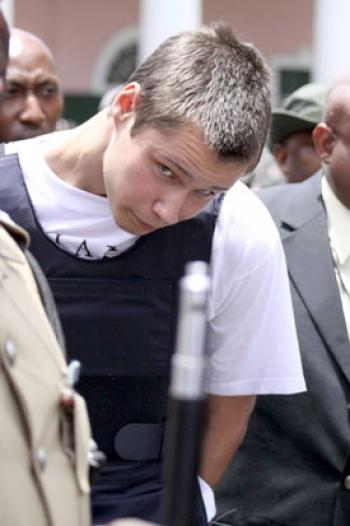 Colton Harris-Moore -- better known as the "Barefoot Bandit" - is due in court in Miami, Florida Wednesday at 1:30 pm ET for a preliminary hearing in connection with his alleged two-year crime spree, which authorities said consisted of more than 70 break-ins, plane and boat thefts in eight states, mostly centered around the Pacific Northwest.
Harris-Moore was deported from the Bahamas Tuesday after pleading guilty to a small illegal entry charge, RadarOnline.com has learned. After Harris-Moore, 19, reached Miami late Tuesday, federal agents took the teenager into custody, as they did not have the authority to do so in the Bahamas.
Article continues below advertisement