Andrew Morton Takes On Entertainment News Shows With Pat O'Brien Bio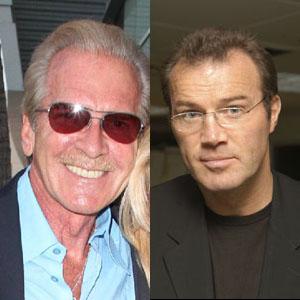 Disgraced former Entertainment Tonight, Access Hollywood and The Insider anchor Pat O'Brien is working with high profile biographer Andrew Morton on a book that could rock the world of entertainment news shows, RadarOnline.com has learned.
O'Brien was fired from his last gig at The Insider in 2008 after he sent an email to coworkers saying co-anchor Lara Spencer's segment made viewers "want to vomit." He'd previously been away from his anchor desk at the show for nearly six months after leaving a series of voicemails -- leaked to the media -- asking a woman he'd just met to join him for drugs and sex, including a three-way with his girlfriend Betsy.
Article continues below advertisement
O'Brien and Betsy later married and he admits he was "messed up" at the time. O'Brien says he is now 600 days sober, and his struggle with alcoholism is a big part of the book.
But his recollections about how the TV shows he fronted for 20 years gather and present their stories really peaked Morton's interest in the project.
The biographer, famed for his explosive books on Princess Diana and Tom Cruise, let O'Brien be especially tough on The Insider, the companion show to Entertainment Tonight.
MORE ON:
Entertainment Tonight