VIDEO: Twilight Steals The Show At The MTV Movie Awards; Kristen Stewart & Robert Pattinson Steal A Kiss!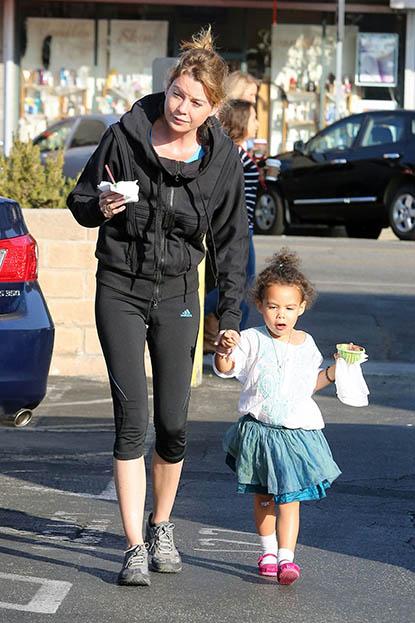 Article continues below advertisement
VIDEO: Tom Cruise and JLO's Must See MTV Movie Awards Song-And-Dance Routine
And for Kristen Stewart, it was back-to-back Golden Popcorns in the Best Female Performance category.
You will remember during last year's awards, K-Stew dropped -- and broke -- her statue after accepting the award for the same category.
Best, Worst And Wackiest Fashions At The 2010 MTV Movie Awards
She didn't fumble this time and told the crowd: "Thank you so much this is awesome. I guess Twilight is really awesome and I agree... Thank you so much."
But perhaps it was that other statue, tween idol Robert Pattinson, who was her neighbor in the bleachers, that proved to be her true win of the night?!?
The pair shared a not-so-passionate, made-for-television moment when they accepted the Best Kiss award, for a second successive year.
"Thanks a lot, guys. There was very stiff competition this year," said R-Patz.
"So, we're supposed to kiss each other," added Stewart.
Article continues below advertisement
"But to be perfectly honest with you, it takes a lot of smoke and mirrors to look that good kissing. We'll give it a shot."
They then puckerd up, albeit briefly.
The hot pairing beat out Sandra Bullock and Ryan Reynolds in The Proposal, Taylor Swift and Taylor Lautner in Valentine's Day, Zoe Saldana and Sam Worthington in Avatar and Kristen Stewart and Dakota Fanning in The Runaways.
Here's each and every winner, as voted by the public -- and all those Twihards.
Best Fight: Beyonce Knowles vs Ali Larter, Obsessed
Best Female Performance: Kristen Stewart, The Twilight Saga: New Moon
Best Breakout Star: Anna Kendrick, Up in the Air
Best Scared-as-Sh** Performance: Amanda Seyfried, Jennifer's Body
Best Kiss: Kristen Stewart and Robert Pattinson, The Twilight Saga: New Moon
Best WTF Moment: Ken Jeong, The Hangover
Best Villain: Tom Felton, Harry Potter and the Half-Blood Prince
Biggest Badass Star: Rain
Best Male Performance: Robert Pattinson, The Twilight Saga: New Moon
Global Superstar: Robert Pattinson
Best Comedic Performance: Zach Galifianakis, The Hangover
Best Movie: The Twilight Saga: New Moon