VIDEO: Tom Cruise Says MTV Wanted Him To Host Awards Show; Explains Les Grossman Dance With J-Lo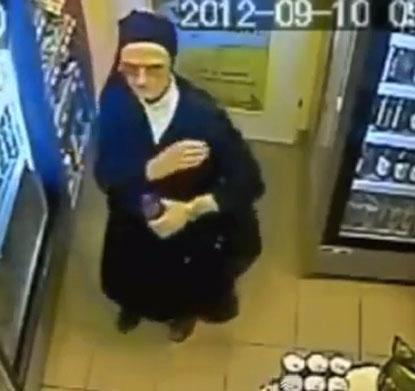 Tom Cruise dished on his memorable MTV Movie Awards appearance dancing with Jennifer Lopez as his Tropic Thunder alter-ego Les Grossman, in a joint interview on Good Morning America Tuesday with Cameron Diaz to promote their upcoming action-comedy, Knight And Day.
Watch the clip here on RadarOnline.com
"How it came about was, MTV came to me and they wanted me to host the show, and I just didn't have time because we were working on the film, so I said, 'How bout I do Les Grossman -- how bout Less Grossman produces the show for you?'" Cruise said via a satellite feed from in Austria, where the stars were promoting the film.
Article continues below advertisement
Cruise said with that in mind, he recruited his good friend Jennifer Lopez to join him for the dance.
VIDEO: Tom Cruise As Les Grossman
"Instantly, I told her and she just started to laugh -- she just started laughing," Cruise said. "It was really fun working on her with that, and she was brilliant."
The appearance was such a talker that Cruise will reprise the Grossman role in a feature film, as RadarOnline.com reported last week.
Knight And Day reunites the Vanilla Sky co-stars as a pair of fugitives whose run from the law is mostly jeopardized by each other; the film hits theaters June 23.