Theater Group Says Sheen Won't Get Special Treatment, But Job Sounds Pretty Cushy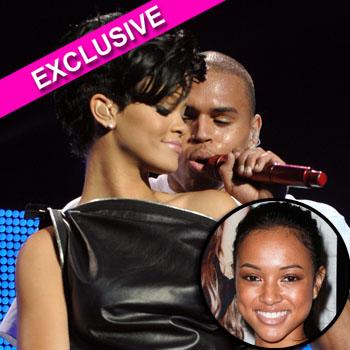 Charlie Sheen WON'T get any star treatment if he's ordered to work with the non profit Theatre Aspen group as part of his prison sentence.
Judge James Boyd is expected to green light the actor to do some public service work with the company as part of his plea deal to his domestic violence case involving estranged wife Brooke Mueller.
And while that may seem cushy, Theatre Aspen's Artistic Director Paige Price told RadarOnline.com: "Charlie Sheen will be treated like anybody else -- there will definitely be no star treatment."
Article continues below advertisement
Click Here To See The Theatre Group
The Two And A Half Men star, who earns more than $1 million per episode on the popular sitcom, will not exactly be suffering, though, from the description RadarOnline.com heard.
"He will have to share an office with the rest of us and the only perk that he will receive is that he will be allowed to smoke," Price told us.
"We have done these kind of placements with the courts before and we haven't yet decided how we will utilize Mr Sheen's talents as we prepare for a busy summer season here in Aspen.
"It could be he gives the actors a master-class or does some voice-over work or maybe a question and answer session.
"Mr Sheen will be supervised at all times and we expect him to take his duties seriously – he is an actor after all, so, hopefully he will get something out of it too.
"Some reports have falsely stated that he will be taking part in rehearsals or coaching individuals on their parts.
"Despite the fact that we are non-profit we have professional actors who are accomplished in their own right, so they are unlikely to be fazed by Charlie Sheen or his fame.
Article continues below advertisement
AUDIO: Sheen Wife's Frantic 911 Call
"I don't want to comment on the charges that may send him to us but I'm sure a lot of people within our group are excited with the prospect of working with him.
"His input will be geared to helping the Aspen Theatre actors or students and hopefully he will do that to the best of his ability."
PHTOS: Brooke Mueller Takes Her Twins To The Park
The summer slate for Theatre Aspen, located just a short walk from Pitkin County Jail off of the Rio Grande Trail near the Roaring Fork River, includes such performances as "defying gravity: Theatre Aspen Takes on Broadway's Biggest Hits," "The Marvelous Wonderettes," and "The True Story of the 3 Little Pigs!"
MORE ON:
hollywood happenings
Two of its summer camps, Sharpen Your Skills (June 7-24) and Fun in the Theatre (June 14-24), will be held while Sheen serves his time here, should Judge James Boyd approve the plea agreement.
Assistant Deputy District Attorney Arnold Mordkin confirmed that Sheen, who recently renegotiated his sitcom contract to approximately $2 million per episode, could leave the jail periodically to work at Theatre Aspen.
Article continues below advertisement
"There have been discussions about him doing useful public service working in an educational capacity with Theatre Aspen," he said. He declined to elaborate.
BIKINI PHOTOS of Denise Richards
Sheen is expected to plead guilty to third-degree assault a misdemeanor. In exchange, the prosecution would drop the most significant charge, felony menacing, along with the misdemeanor count of criminal mischief.
Sheen was arrested Christmas Day after he allegedly threatened his wife, Brooke, with a knife at the West End home where she was staying.