Movie Review: The Karate Kid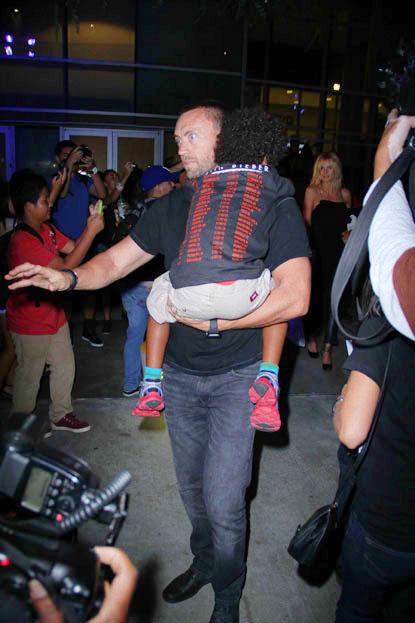 Wham! Bam! Pow! Filled with kung fu fights designed for maximum pain, bad-ass pre-teens and songs from a smokin'-hot soundtrack, this is not your childhood Karate Kid. More than 25 years after Ralph Macchio made "wax on, wax off" a pop culture staple, Jaden Smith steps up as the underdog hero in this fast-paced remake.
This time, there's no car wax, but life lessons abound nonetheless. The new Karate Kid follows much of the original's formula, in which a single mom (Taraji P. Henson) and her son, Dre (Smith), move far from home to start a new life. In a nod to the times, the move is recession-driven: There are no more jobs at local Detroit car factories, so mom takes the leap and heads for China.
Article continues below advertisement
The vibrant setting couldn't be better, nor could the pick of a mentor. Jackie Chan plays Mr. Han, the kung fu master who saves Dre's butt from getting kicked and teaches him how to fight back. The role is arguably Chan's best ever in an American movie: the kung fu legend actually gets to act. And yes, even Mr. Han has a little tear-jerker of a backstory.
Of course, no underdog movie is complete without a love interest or a final, epic face-off against the ultimate baddie, and The Karate Kid doesn't disappoint. Instead of a bubbly, all-American babe like the original's Elisabeth Shue, we get Wenwen Han, who plays the soft-spoken violin prodigy Meiying. And as for the final face-off? Prepare to cringe with every chop, drop and body slam. The Karate Kid's little fighters are ruthless -- but that doesn't mean they won't warm your heart when the final battle is done.