Gloria Allred & Mystery Client In Aspen For Charlie Sheen Sentencing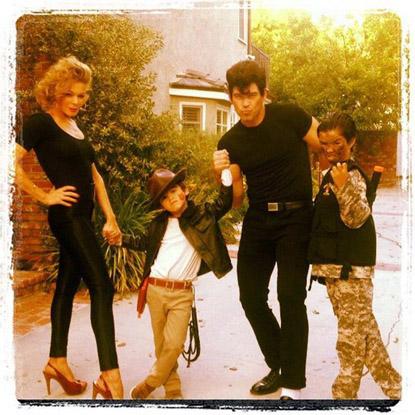 Charlie Sheen's day is about to get worse.
When the Two and a Half Men star is sentenced Monday in Aspen, Colorado for allegedly threatening his estranged wife Brooke Mueller, famed Los Angeles based attorney Gloria Allred will be outside the courthouse, holding a news conference with a mystery client, RadarOnline.com has learned.
Allred sent RadarOnline.com this email confirming that she will be there: "Yes. I am in Aspen. Yes, I will have a press conference outside the courthouse after the sentencing today with my client who would have been a witness in the case. I am not providing my client's name at this time, but will provide the name at the news conference."
Article continues below advertisement
As RadarOnline.com has previously reported, Sheen is expected to enter a no contest plea on Monday to one count in the matter of his Christmas day altercation with Brooke, during which he allegedly threatened her with a knife.
Sources have told RadarOnline.com that a deal has been struck between Sheen's lawyers and the District Attorney for the star to be sentenced to 30 days in the local jail. With time off for good behavior, that could be cut in half.
"The judge ultimately decides if he agrees or accepts their arrangement," Aspen Police Department spokeswoman Stephanie Desario tells RadarOnline.com exclusively. "No one is going to know what is exactly going to happen regarding any plea agreement between Mr. Sheen and the D.A. until 4 pm Monday in the courtroom when the judge makes the decision."
Stay with RadarOnline.com for the latest on this developing story.