EXCLUSIVE: What Is Up Next For the Jersey Shore Cast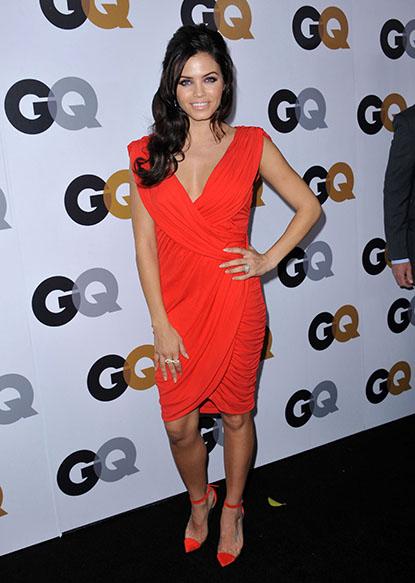 Everyone's favorite reality show cast is determined to cash in on their 15 minutes of fame by launching some colorful career choices. Check out what they'll be up to after season two has wrapped.
DJ Pauly D:
Since being nominated for the 2010 America's Best DJ Award, Pauly is still filling up dance floors with his killer spinning skills and sticking with his aspiration to be a world-famous DJ. He's already been booked for gigs in every major city, Pauly's agent Sal Bonaventura told RadarOnline.com, so fans will have the chance to check him out first hand.
Article continues below advertisement
Mike 'The Situation' Sorrentino:
Mike is adding rapper to his resume with the release of his debut song aptly titled, The Situation,' with fellow rhymers 'Fatman Scoop, DJ Class and The Disco Fries.' Perhaps co-star Pauly D can throw The Sitch a bone and add it to his DJ playlist. Mike is also interested in making his name as an actor and model, and with those abs – who can blame him.
Ronnie Ortiz-Magro:
Ronnie's manager, Matt Cohen, tells Radaronline that once the Jersey Shore is over, "Ronnie wants to pursue a career in acting, modeling and T.V. hosting. But his ultimate goal will be to open a gym with his NFL buddies. Ronnie also wants to put out his own workout tape & work out regimen, Cohen revealed.
"He is looking forward to making the most of the relationships he has made from being on the Jersey Shore."
Article continues below advertisement
EXCLUSIVE VIDEO: Jersey Shore Girls Get Primped Before MTV Awards
Vinny Guadagnino:
Unlike his costars who just enjoy acting up for the cameras, Vinny wants to pursue a career as a serious actor and dreams of making it big west of the Jersey Shore in Hollywood.
Snooki Polizzi:
Snooki will never tire of being in front of the camera but instead of sharing the limelight it looks like she'll be launching her own show, Snookin' For Love, where she searches for the guido of her dreams.
EXCLUSIVE INTERVIEW: Jersey Shore's The Situation Cashing In
Jenni 'JWoWW' Farley:
JWoWW is continuing to share her unique style with the masses by expanding her clothing collection, Filthy Couture. The pint-sized entrepreneur also has her own graphic design company, a Long Island promotions company and has signed a book deal with fellow Jersey Shorer Ronnie, titled 'Never Fall in Love On the Jersey Shore.'
Article continues below advertisement
Angelina Pivarnick:
NYC bartender Angelina apparently wants to follow in Pauly D's footsteps and become a DJ! She's already taking lessons and is hoping to make her debut soon. Whether this is a serious career move or a fun hobby waits to be seen.
EXCLUSIVE: Jersey Shore's Paul y D Says Angelina Is 'A Slob'
Sammi 'Sweetheart' Giancola:
Former college soccer Sammi star might be inspired by the World Cup to get back onto the pitch and start scoring goals again, instead of breaking hearts.
One thing is for sure, after living in a small house together they're to be relieved to do their thing!