Exclusive
EXCLUSIVE: SCRAM Report Revealed Lindsay Lohan Had Alcohol In Her System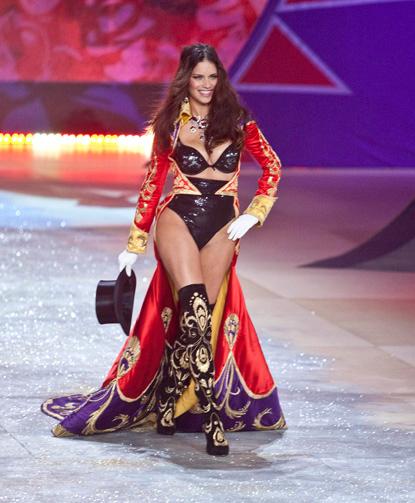 Lindsay Lohan's SCRAM bracelet did not go off by accident – the actress had alcohol in her system, RadarOnline.com has learned exclusively.
That information was contained in a report prepared by SCRAM execs and given to Judge Marsha Revel before the unscheduled hearing about Lohan on Tuesday.
RadarOnline.com broke the news that a hearing was scheduled because Lohan's SCRAM bracelet went off Sunday night.
Article continues below advertisement
Judge Revel met with Lindsay's lawyer Shawn Chapman Holley and deputy district attorney Danette Meyers in chambers.
The judge also reviewed the SCRAM report, which was given to her earlier. She then ruled that Lindsay's existing bail was forfeited, issued a bench warrant and set new bail at $200,000.
"Lindsay had alcohol in her system," a source told RadarOnline.com. "It's not an accident. The bracelet didn't go off by itself. She had ingested alcohol.
"There was absolutely proof of alcohol in her system and that's why the judge did what she did."
RadarOnline.com was in the courtroom as reporters awaited the judge's decision. Lindsay was not there. The judge did not issue a reason for her ruling.
But RadarOnline.com learned that the SCRAM report sealed the deal.
Earlier Tuesday, Lindsay Twittered: "My scram wasn't set off-Its physically impossible considering I've nothing for it to go off"
Article continues below advertisement
Unfortunately for the actress, that is not the case.
Lindsay's attorney Shawn Chapman Holley confirmed RadarOnline.com's earlier report saying, "This morning Judge Revel was advised by a SCRAM representative that Ms. Lohan's court-ordered alcohol bracelet had indicated the presence of a small amount of alcohol on Sunday night. Having just received the report, I am not in a position to speak to its accuracy or validity, however Ms. Lohan maintains that she has been in complete compliance with all of the terms of her probation and her bail. Bail has again been posted in Ms. Lohan's case and she will continue to comply with all of Judge Revel's orders."
A probation violation hearing is still set for July 6.
Judge Revel previously ordered Lindsay not to drink alcohol and to undergo random drug testing once a week. As RadarOnline.com was first to report, Lindsay passed her first two drug tests.
This time, however, Lindsay didn't come out on the correct side of the law. The $10,000 she posted for her previous $100,000 bail is forfeited.
And her $200,000 bond was posted late Tuesday. Once again saving her from jail time.