Exclusive
EXCLUSIVE: Lack Of Money Drove Heidi & Spencer To The Edge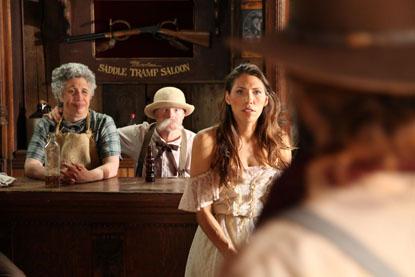 We've heard every reason why Heidi Montag and Spencer Pratt supposedly called it quits last week-- but the real reason is actually a very simple one, RadarOnline.com has learned exclusively.
Heidi and Spencer literally ran out of money.
Spencer's frivolous spending sent their relationship spiraling out of control. According to a very well placed source, the couple had depleted their bank account by the end of last season's The Hills.
Article continues below advertisement
"They were definitely in the hole at the end of last season. Their business manager was calling the house every day. They were tripping over their funds," the source told RadarOnline.com exclusively.
According to the insider, Spencer and Heidi eventually got a check for their work on the show -- but neither one expected to be fired shortly after beginning the new season.
"When they got paid, everything seemed to be ok," the insider told RadarOnline.com. "They started filming the new season of The Hills and then Spencer got kicked off the show. So now he is freaking out."
NEW PHOTOS: Heidi Montag New Plastic Look
As Radaronline.com reported, Spencer Pratt was a master of publicity when it came to navigating his and Heidi's road to fame, but incapable of managing his money.
"He would give me 100 bucks just to take out his trash," the source told RadarOnline.com. "He has about $100,000 in cars just sitting in the driveway. He has a Porsche Cayenne SUV, a 1968 Camaro and a lifted truck that he paid $26,000 for."
Pratt himself admitted to spending half a million dollars on energy crystals this year. "I am so addicted to crystals, it's like a sickness," he was quoted as saying. "I've spent $500,000 on crystals this year. I checked my bank account last night, and I have $203 left. There's a whole science to this. I'm not crazy."