Celebrate America With TV Guide Network's Ugly Betty Marathon On July 4th!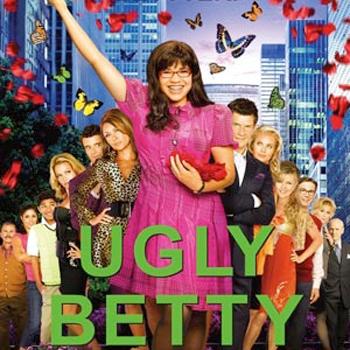 Before your barbecue and fireworks, check out TV Guide Network's Ugly Betty marathon, as nine episodes of the show will air along with two specials The Fashion Team: Ugly Betty Style and Look-A-Like: America Ferrera for your patriotic pleasure.
During the America the Beautiful marathon, Betty overcomes obstacles and finds success while working at the high-end fashion magazine, Mode. Follow her as she takes part in New York City Fashion Week, receives her first writing assignment, and faces more than one romantic dilemma.
Article continues below advertisement
America Ferrera Ignores Debate About Her Weight
The Ugly Betty marathon begins on TV Guide Network Sunday morning, July 4, at 11/10c; the show will air weeknights on the TV Guide Network beginning Monday, July 5 for nightly, back-to-back episodes beginning at 5/4c.