Exclusive
BREAKING NEWS: Gary Coleman's Ex-Girlfriend To See Him One Last Time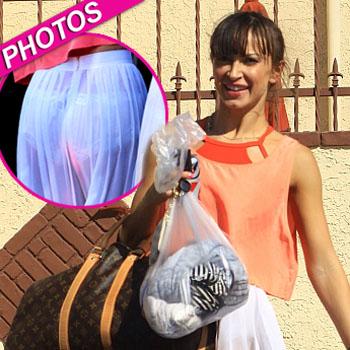 It was the courtroom showdown between Gary Coleman's ex-wife and an ex-girlfriend, each bringing a document that they claim is his last will and testament.
A judge in a Provo, Utah court has given attorneys a seven day window to sort out the legal wrangling over the late actor's affairs.
However, the judge did grant ex-girlfriend Anna Gray's request to visit his body one last time. She will have to fly from Oregon to Sandy, Utah within 48 hours after the judge ruled the body of the Diff'rent Strokes star must cremated according to his wishes. While Gray and Gary's ex-wife Shannon Price have conflicting wills, both documents agree that Gary wished to be cremated.
Article continues below advertisement
An independent special administrator has been appointed in the interim.
Shannon, who claims she was Gary's common law wife, has a handwritten codicil dated September 4, 2007 that leaves his entire estate to her. Her attorney, Todd Bradford, also presented a will written in 2005 that also leaves everything to the 24-year-old, but as RadarOnline.com revealed, that will was not signed.
Utah law states that any reference to the spouse in a will becomes invalid after a divorce.
But Gary's ex-girlfriend and business manager, Anna, presented her own 2005 will that leaves her as the sole beneficiary. Dion Mial, who was Gary's ex-manager and had a third will from 1999, pulled out of the legal battle on Monday.
As RadarOnline.com first reported, Anna's attorney Randy Kester also filed a restraining order against Shannon. Kester claims that Shannon has been "invading Gary's home and disposing of his property." He claims nothing is left in the home, but Gary's clothes and bed.
Late Monday, Gary's advance health care directive was filed in court. The directive from 2006 clearly states that Gary's wishes were not to pull the plug on him.