Sorry Vicki! Ex-Husband Donn Says No To Second Chance At Love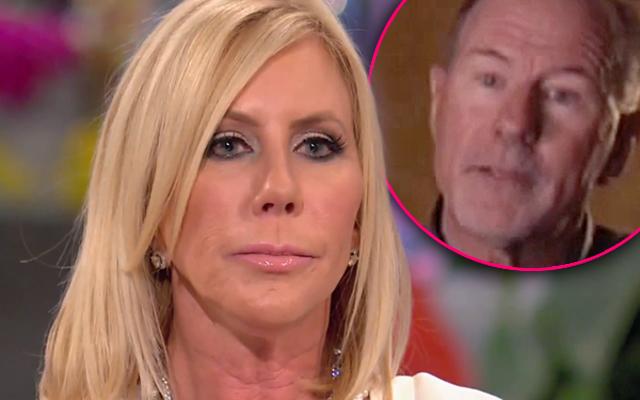 Real Housewives of Orange County star Vicki Gunvalson recently revealed regret about divorcing husband Donn and hinted at hopes of getting back together, but RadarOnline.com has learned her ex has said no to any reconciliation.
The former couple happily spent Thanksgiving together with Vicki's daughter, Briana, and her family in Florida. And while it was the first time in more than a year that Vicki and Donn had spent anytime together, it's not going to become anything more.
Article continues below advertisement
"Vicki and Donn are in a very good place now which is great because he is still very close to his step-kids," the source contined. "But Donn would never consider a reconciliation because he is happily living a very quiet life on the Colorado River, and wants nothing to do with Orange County or the show. Donn rode happily off into the sunset and he has even been dating."
On a recent episode of Andy Cohen's Watch What Happens Live, Vicki made the startling revelation about regretting the divorce.
"I think Donn was an amazing man, so I'm not going to say he wasn't good for me. I think that if I had to do it all over again, I would not have divorced Donn. I know that for a fact. We both went sideways for multiple reasons, but hindsight, if we could do things differently, he was a great man, great husband," the OC vet told Cohen.
The insider explained, "Vicki does indeed regret divorcing Donn...She now realizes what a great honest, hard working husband he was to her."
Having just gone through a very ugly break-up with Brooks Ayers, who was accused of faking a cancer diagnosis, "Vicki has a new level of appreciation for Donn, but she is just trying to land on her feet again," the source said. "She is someone that needs to be in a relationship. Briana just wants her to take her time and find the right guy this time, and not settle."
Who do you think Vicki should date? Let us know in the comments!