Tyler Baltierra Admits To Being An 'A**hole' For Calling Wife Catelynn A 'Heifer'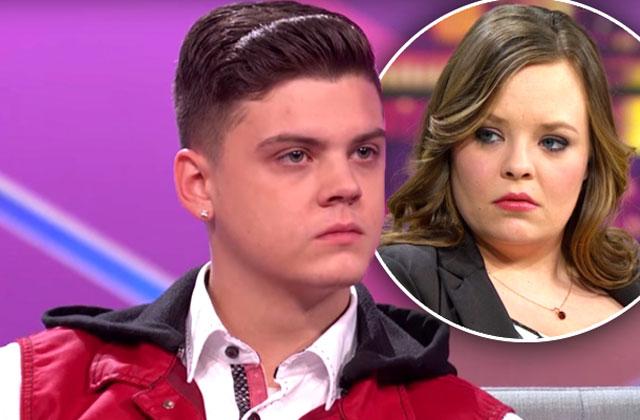 Tyler Baltierra is finally owning up to his mistakes! The Teen Mom OG star admitted to being wrong when he shamed his wife Catelynn Lowell's weight in a sneak peek.
"Currently in therapy to work on my delivery of messages and opinions," he said after he came under fire for the jab. "Yes I know I'm a prick, but I admit it instead of defend it #ImAnAsshole."
But Baltierra, 24, did defend his decision when fans first began criticizing him for the insult.
Article continues below advertisement
"When you're with someone for over 10 yrs your sic able to speak to each other openly and honestly. That's how we communicate," he said, adding, "You people are TOO sensitive and aren't used to seeing couples communicate without sugar coating. @CatelynnLowell does the same thing to me."
In the sneak peek, Baltierra shamed his wife for eating a chicken quesadilla.
"That's a big a** quesadilla, it has a lot of chicken," he said in the clip. "It's your body, you could do what you want. Obviously I don't want no heifer for a wife!"
When a producer called him "harsh," he responded, "I'm being honest! Would you want to be married to some big heifer?"
He then clarified that he was not calling his wife fat.
"Just know that I love you no matter what," he told her.
The new season of Teen Mom OG airs Monday at 9/8c on MTV.