Tom Hanks' Son Chet Looks Healthy In Instagram Shot Amid Recovery From Cocaine Addiction –– 'Spending All My Days On The East Side'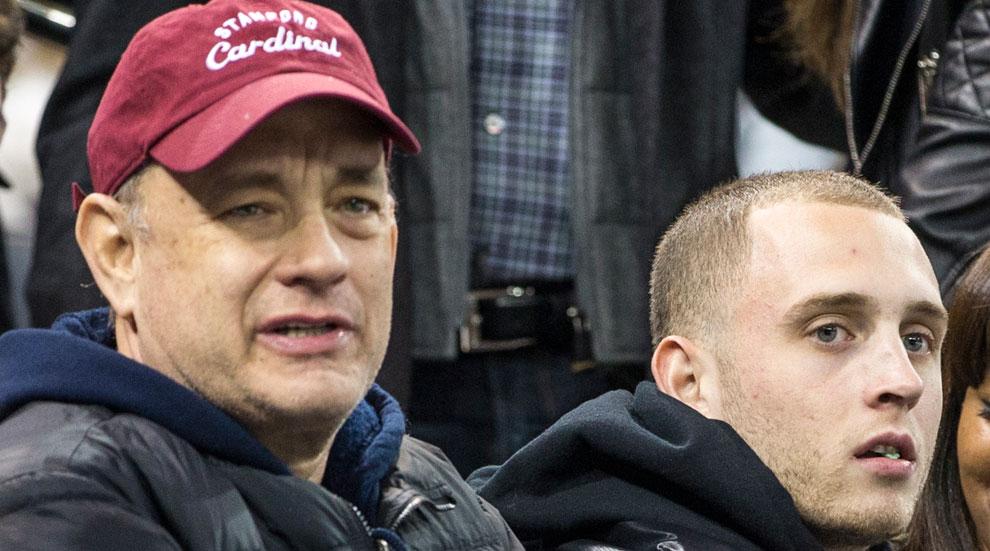 Tom Hanks' recovering drug addict son Chet looks upright and healthy in a new shot he posted to his Instagram account Tuesday.
"Spending All My Days On The East Side Ahh," Chet, 25, wrote on the Instagram post.
https://instagram.com/p/8g5vxzFl6y/?taken-by=chethanx
As RadarOnline.com previously reported, the Oscar-winner's rapper son recently confessed to a longtime drug addiction that led him to the depths of selling cocaine and smoking crack as the deadly habit worsened.
Article continues below advertisement
The outspoken Chet said that he abused the narcotic to such an extent that, a few months back, he "couldn't even snort it up his nose anymore because it was so clogged," before finally entering rehab.
Chet said that he's "doing pretty damn good" amid a period of intense self-evaluation, declaring that "the solution is Alcoholics Anonymous, Narcotics Anonymous, and the surrendering of your will and your life over to a Higher Power of your own understanding.
"I just really had to take a look at myself and my life and the way s**t was going and all the crazy stupid s**t I was doing and just finally admit to myself that it wasn't working," Chet said, stressing that he came clean about his darkest days "to show y'all how real it is, not to glorify anything I've done."
Chet said that "with each day of active addiction," addicts bring themselves a step closer "to death and prison."
On Monday, Chet's father Tom lauded him for his candor in admitting his faults, and doing his best to rebound from his drug-addled slump.
Watch The Video On RadarOnline.com
Tom told Entertainment Tonight, "You got to applaud the bravery and honesty when it actually comes out of your own house," adding that "as a parent, you love your kids unconditionally" and "support them every step of the way."