Tom Cruise Celebrates At Scientology Gala Amid Leah Remini Scandal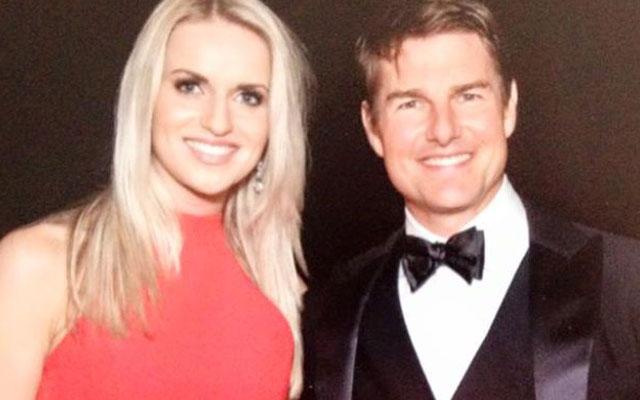 As RadarOnline.com has reported, the Church of Scientology has been under fire following accusations by actress Leah Remini that she faced ongoing mistreatment at the hands of church leaders from the time she was child. But even in the face of scathing criticism, Scientology enthusiast Tom Cruise continues to celebrate the religion, smiling proudly at a church gala late last month.
Page Six reports that the International Association of Scientologists Gala took place at the home of the late leader L. Ron Hubbard in England on the weekend of Oct. 23. In photos posted to social media, the star can be seen posing with guests, including Gabriela Gunccíková, of the Trans-Siberian Orchestra. Gunccíková, who performed at the black tie affair, captioned a photo with Cruise, saying, "I was met by a very great actor and we talked. Super man."
Article continues below advertisement
The gala boasted over 7,500 guests, and was reportedly meant to mark "sweeping accomplishment and spectacular triumph" of Scientology's "impact as a planetary force for the humanitarian uplift and social betterment." During the event, the church's leader David Miscavige gave a three hour speech, and handed out the religion's coveted "Freedom Medals."