Freedom Delayed! Teresa Giudice Slapped With Two More Months Of Lockup -- Inside Her Prison Nightmare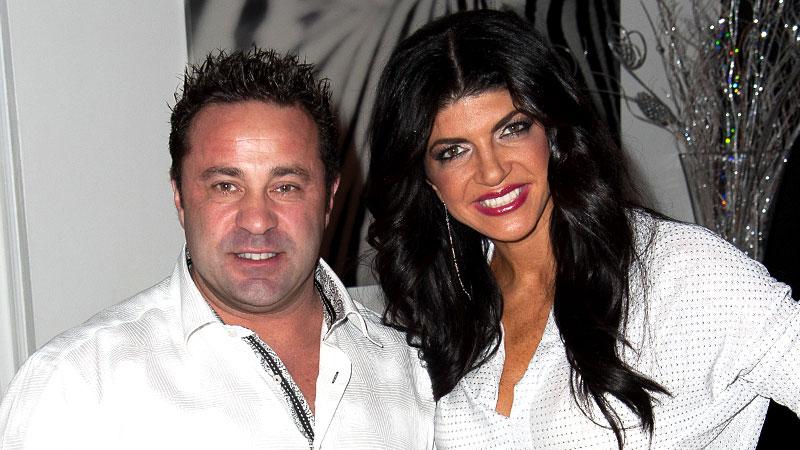 The finish line of Teresa Giudice's prison stint is in sight, but RadarOnline.com has learned she won't be released free and clear just yet. According to an insider, the reality star turned felon will be required to complete two months of house arrest after her release from prison in December.
Even though Teresa is being released in December, "She will still be under the supervision of the Bureau of Prisons and will be required to wear an ankle bracelet while under house arrest until February 2016," an insider told Radar. "She will only be able to leave the house with prior permission from the B.O.P. If she attempts to leave without permission, Teresa will go back to prison."
Article continues below advertisement
Meanwhile, her husband Joe "is being told to expect to surrender to a federal prison in early March," the insider said. "This will give Teresa and Joe around three months together, as she is going to be released hopefully before Christmas. Joe isn't thinking about going away for almost four years. Instead, he is focused on being reunited with his wife.
"Teresa is obviously counting down the days to the release, and is happy to have three months with Joe. It's more time than Teresa had previously been told they would have together as a family," the source explained.
As Radar reported, Joe recently said in an interview with TODAY's Tamron Hall that he was to blame for Teresa's prison sentence for fraud.
"I was to blame — I took full responsibility for everything, but they still put her away," the burly New Jersey native told Hall. "I mean, I was supposed to go away, not her. And that was part of the plea. What I thought, anyway."
Asked if he's got the long stint on his mind, Joe said, "No, because if you do that, you're just gonna drive yourself crazy, and there's no point."
He had no response when asked about a potential deportation that could await after he serves his sentence.
Radar's source added, "The family will manage to spend quality time together before Joe leaves for prison. It will be bittersweet for Teresa and Joe."