Crime Pays! Teresa Giudice Announces Prison TV Special -- Her Six-Figure Deal Revealed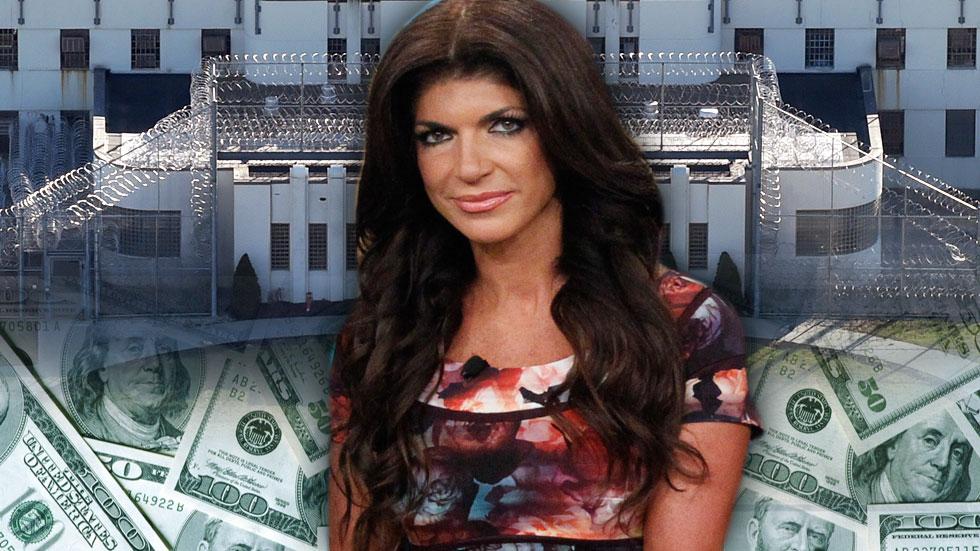 Going to prison might be the best business decision Teresa Giudice ever made! Monday morning, Bravo announced she will star in a three-part series this October, and RadarOnline.com has learned she is also working on yet another six-figure deal.
Bravo just announced that The Real Housewives of New Jersey: Teresa Checks In will premiere on Sunday, October 11, and will feature "daily 'check in' calls" from Teresa and "family prison visits."
Article continues below advertisement
In the meantime, Radar has learned, she is also working out a deal to bank $200,000 for her first interview after being released from the Danbury Correctional Facility in December.
The Real Housewives of New Jersey star's lawyer "has reached out to several celebrity glossy magazines along with primetime entertainment news shows to gauge interest in securing Teresa's first interview," an insider revealed. "She wants at least $200,000 because there are many creditors Teresa needs to pay off. The ideal situation would get competing magazines to start a bidding war pushing the number over $200,000."
"Teresa would use her own hair and make-up team but wouldn't pay for it. That would be the responsibility of the outlet that gets the interview," the source told Radar.
However, Giudice's goal of getting paid $200,000 is "delusional, especially since she sold photos of herself visiting with the kids while behind bars to a tabloid," the source insisted. "The demand has been driven down obviously because the public got a hint of how she looked physically."
"It seems very unlikely Teresa will get the huge paycheck she wants," the insider added.
Complicating matters, the feds will be garnishing Giudice's Bravo paychecks by a whopping 25% to pay off the outstanding restitution in her fraud case.
Court documents filed last summer and obtained by Radar state that Giudice still owes $214,588.90.
Do you think Teresa is worth $200,000? Let us know in the comments!