Teresa Giudice Shares Another Series Of Shocking Horror Stories From Behind Bars –– Prison Fights, Emotional Breakdowns & More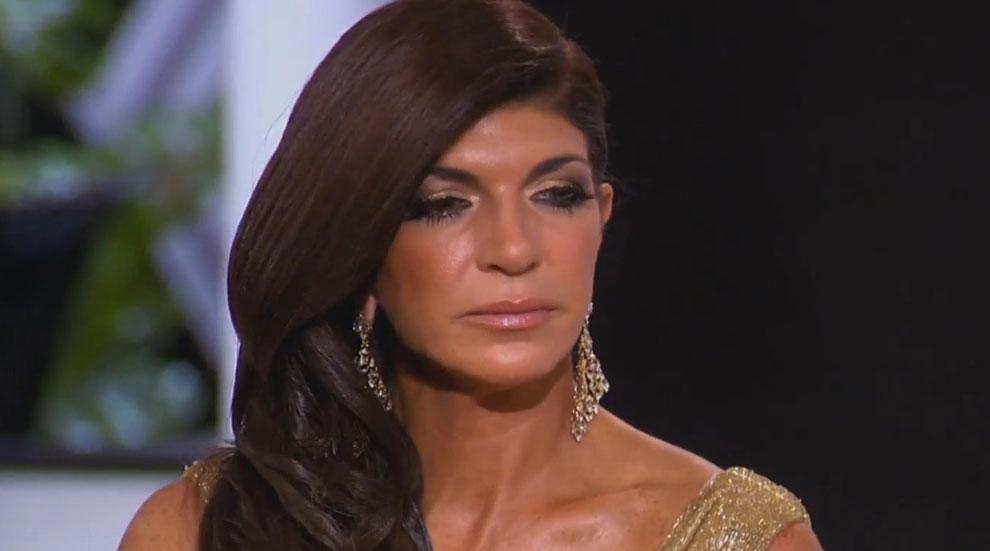 New prison journal entries from Teresa Giudice detailing her life in the lockup -- ranging from violent fights to bad food to emotional breakdowns -- were released Thursday.
The Real Housewives of New Jersey star, in journal entries released by US Weekly, opened up about the raw violence she's been exposed to at the Federal Correction institution in Danbury, Conn. -- far more jarring than her table-flipping antics of yesteryear.
Article continues below advertisement
"There is a lady in here, she hit her roommate," Giudice wrote in a February entry. "The officers are up here now to evaluate the situation.
"She is a crazy lady who fights with everyone."
The reality TV beauty also opened up about a teary meltdown she had after receiving an email from her oldest daughter, 14-year-old Gia, after she received an award at school.
"She got an award for perseverance," the 43-year-old wrote March 16. "I started crying at the computer. I was so happy for her, and saying to myself, 'That is my daughter.'"
And while Giudice is also known, in part, for her cookbooks touting tasty recipes, she said the eats in jail have been high on quantity -- but low on quality.
"I had tater tots, a soy burger that was so gross and orange!" she wrote. "I also had some potato salad. They feed us so much here. I'm going to have potatoes coming out of my ears pretty soon!
As RadarOnline.com previously reported, the Bravolebrity's lawyer James J. Leonard Jr. confirmed that she's writing in anticipation of releasing a book upon her release.
"It's going to be about growing up from humble beginnings," the attorney said. "She will also tell the story everyone is dying to know: What life is like behind bars."