Busted! Tamra Judge Fires Shot At Ex Husband With Photoshopped Justin Timberlake Photo – Her Fakery Exposed!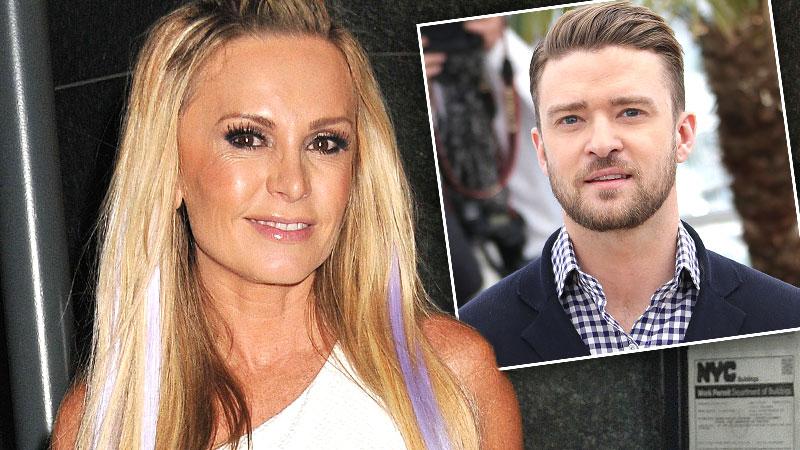 Tamra Judge has been locked in a vicious custody battle over her oldest daughter, Sidney, for months. But her latest post about the ordeal was her weirdest yet! Judge posted a photo suggesting Justin Timberlake supported her cause, only to be exposed as a fake.
The Real Housewives of Orange County star has claimed that her ex, Simon Barney, is guilty of parental alienation. Although the judge in her case has denied that is true, she took to her Instagram page to continue her claims this week.
Article continues below advertisement
"Thank you JT❤️. The world needs to know more about this! Let's bring awareness to PAS #childabuse#illNeverGiveUpOnYou. ?. Why is it Not recognized in court is beyond me," Judge wrote on a photo of Timberlake holding a sign that said "Parental alienation is child abuse."
https://instagram.com/p/7Lc4mOPCik/?taken-by=tamrajudge
The problem is, that was a fake picture! The real photo of Timberlake was take in August 2014, and the poster he was hold up was in an effort to stop human trafficking. It said "Real men don't buy girls."
Judge did not remove the photograph after her fakery was exposed, and her co-star, Vicki Gunvlason, wrote to her in support of her plight.
"I've known you as a mother and its beyond terrible," Gunvalson said in the comments section. "I know how much you love your children and because Simon couldn't have you he went to the next closest person to control is your daughter. Lifting you up in prayers. Keep fighting the fight- she needs you."
Unfortunately for Judge, the latest court documents in the case obtained by RadarOnline.com revealed that a judge did not support her claim of parental alienation.
"Based upon the evidence available, Court finds that the father is not involved in any alienating conduct in this case," the documents state.
What do you think about Tamra's fake Justin Timberlake photo? Sound off in the comments below.