Sidney Barney Stands By Abuse Claims Against Mother Tamra Judge!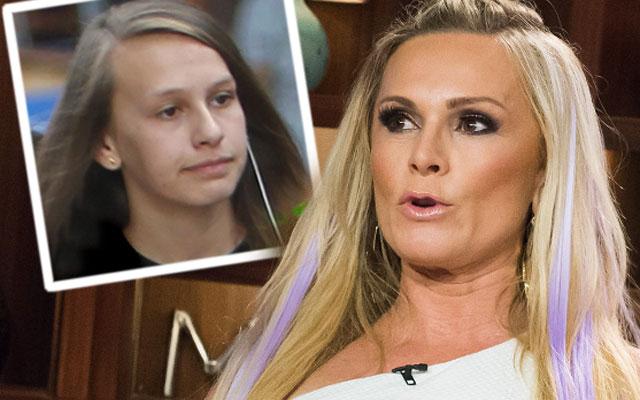 Sidney Barney is not backing down from claims that her mother Tamra Judge was a monster mom -- despite Tamra's insistence that her daughter's father Simon was the true culprit behind the damning Facebook accusations!
Following insinuations by Tamra that her ex-husband Simon had been behind Sidney's harsh words against her mother, the teen took to Twitter to clarify who was truly responsible for the rant. "This is my real Twitter and was my real Fb but my Fb got hacked and they changed my pass and deleted my post,"she wrote. "Just to clear things up, my father did not hack my Facebook account or write my previous fb post I did."
Article continues below advertisement
Tamra responded to fans' comments on Twitter. "I can guarantee she did not write it," she said. "I think we all know who did."
Now, as Sidney confirms what she truly thinks of her mother, only time will tell what lies ahead for the family. "For the past two years I've been asking her to stop treating me badly, to stop doing embarrassing and talking about me on the show, and to not use my siblings and I as storylines," Sidney wrote. "Clearly she hasn't followed through with anything that would have made me go back to her house."