Kody's Wife Christine Is Not 'Happy' In 'Sister Wives' Marriage, Aunt Claims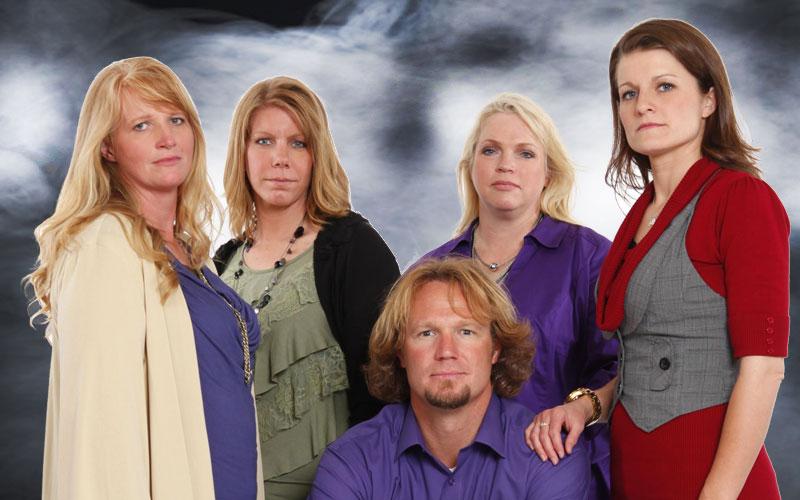 The Brown family of Sister Wives has been surrounded by scandal ever since Meri Brown's catfishing affair was exposed last year. They're all still together for now, but Christine Brown's aunt spoke out exclusively to RadarOnline.com about what is really happening behind closed doors — and it isn't pretty!
Kristyn Decker, Christine's aunt, is the daughter of Owen Allred, who was the leader of the Apostolic United Brethren, a polygamist sect of the Latter Day Saint movement. Christine's grandfather was a one-time leader, and the Browns are members of the sect as well. Decker has since quit the sect and says Christine should leave too.
Article continues below advertisement
"I don't believe that she's happy," Decker said about Christine. (Decker and Christine's mother were step-sisters via a plural marriage.)
"I call it 'miserable happiness.' That truly describes those that were in polygamist marriages and those that left," she said. "I think they are just miserable and the show started showing it."
"There is a lack of connection between the women," she claimed. "They don't know where to stand when they're talking about their relationship with the other women. They don't get the quality time they want with their husband. Neither do the children. The spousal connection isn't there. They are happy because they believe they are serving God or their God. But it is miserable happiness."
"I think the Browns are precious people. They are just misled like I was," she continued. "They were born and raised with it. They are not representing the majority of polygamy."
Do you believe Kody Brown's wives are miserable? Sound off in comments below.