'I Will Never Help Another Mother Have A Baby': One-Time Sherri Shepherd Surrogate RIPS 'The View' Star In Shocking Interview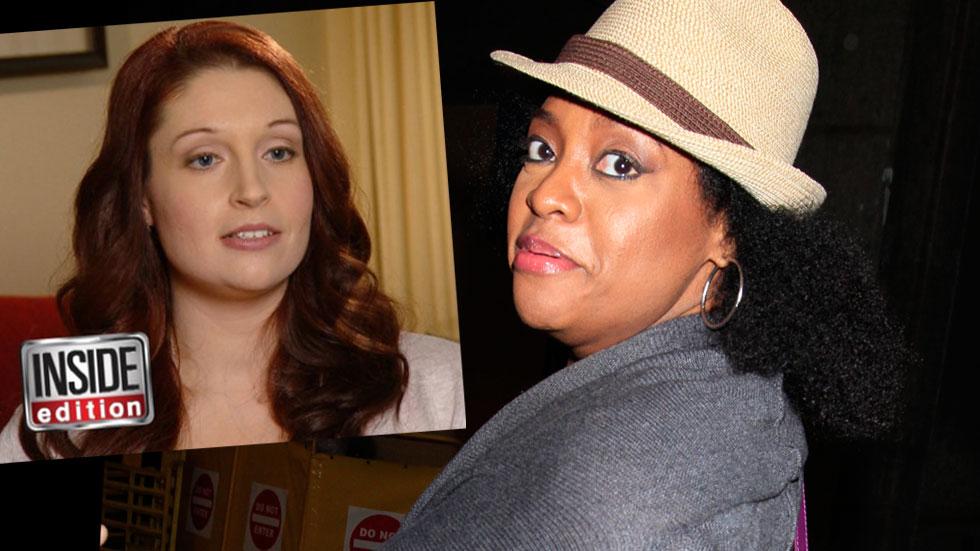 The surrogate mother for Sherri Shepherd and ex Lamar Sally ripped the The View star over her actions with her baby son, painting her as heartless, selfish and greedy.
Jessica Bartholomew, speaking with Daily Mail Online Monday, explained that she initially "wanted to help Shepherd because she couldn't have a child of her own, and it was supposed to be a beautiful thing -- but it turned out to be a nightmare."
Article continues below advertisement
Bartholomew, who gave birth to Lamar Sally Jr. Aug. 5, 2014, said that bad quickly went to worse as Shepherd and Sally's split turned increasingly more hostile over time, with The 30 Rock star, 48, publicly distancing herself from the child.
"I was shocked to hear their marriage was ending, but then I was horrified to learn Sherri tried to back out of the surrogate agreement, saying she wanted nothing to do with the baby," Bartholomew told the outlet.
"That was devastating to me -- what about the baby?!?"
Bartholomew, 33, vowed she "will never help another mother have a baby" after she found herself in financial hot water as Shepherd and Sally's dispute slowly made its way through the legal system. She said that after Sally, 44, applied for and received "government assistance ... to get healthcare for the baby," child support officials pursued her for reimbursement, as Shepherd had been "denying" she was the baby's mother.
Article continues below advertisement
The surrogate "couldn't believe" how Shepherd -- a national star of TV and stage -- "didn't care" if she happened to send her to the poorhouse amid her legal battle with Sally.
"Sherri knew I was a waitress and a single mother," Bartholomew said, noting that the ordeal "almost ruined me financially."
Lesson learned, according to Bartholomew, who vowed, "I will never trust anyone to go through that again.
"But in spite of everything, I hope it all works out for Lamar and the baby, and I hope Sherri realizes what she has done and becomes a real parent to the baby, as one day he is going to be an adult and may ask Sherri why she didn't want to be his mother."
All was not gloom and doom for Bartholomew, however, who is again pregnant -- with her own child -- after she tied the knot with her new husband, a chef named David, on Aug. 26.
"I am so excited," she said.
As RadarOnline.com previously reported, a Pennsylvania judge this past summer ordered Sally receive child support from the TV star, who was named the child's legal mother months earlier.
Shepherd told People last month that she regrets thinking a baby would have saved her doomed marriage to Sally.
"My situation was a sense of, I didn't state what I needed and what I wanted and what I didn't want for being scared of somebody leaving the relationship," she said. "There are consequences to everything, but I was scared to say, 'That's not going to work for me.'"