More Heartbreak For Madonna: Sean Penn Possibly Dating Someone 20 Years Younger!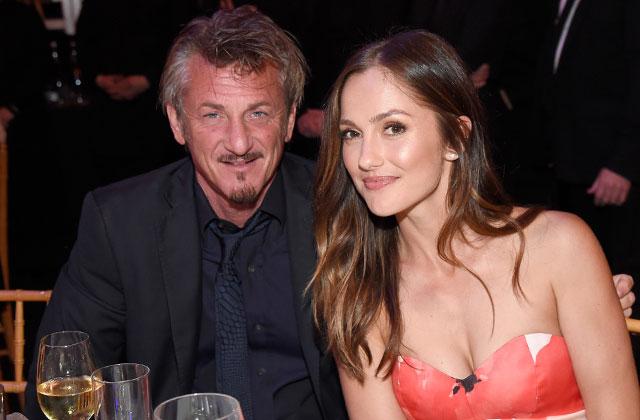 Look out, Madonna! She may have denied dating rumors in the past, but Minka Kelly had no problem cozying up to Sean Penn again this week!
The pair was spotted at the launch of the Parker Institute for Cancer Immunotherapy in Los Angeles on Wednesday, smiling brightly for the camera.
Dating rumors first swirled last June, when Penn attended Kelly's 35th birthday party — just one week after his split from Charlize Theron.
Article continues below advertisement
At the time, Kelly took to Twitter to shoot down romance rumors, saying, "Not my nature to address gossip but hoping this last one goes away already. Not dating a friend I had a group dinner with."
Months later, Penn seemed to be revisiting old territory, following ex-wife Madonna on her Rebel Heart tour.
In October, the former couple was seen at Shutters on the beach in Santa Monica.
"They were both at the hotel, hanging at the bar area. They were just kicking it," one onlooker told Page Six.
Days before that, it was clear that Penn was still Madonna's #1 fan when he was photographed gazing adoringly at his ex from the audience at the Vancouver Rebel Heart show.
Now, as Madonna attempts to win back her estranged son Rocco, whom she had with more recent ex-husband Guy Ritchie, it seems Penn has moved along yet again.
Meanwhile, Kelly's last possible romance sighting was with on-again-off-again flame, Chris Evans, though the two were acting more like old pals. As reported, the pair sporadically courted one another for years, with ties dating back to 2007.
Of course, Kelly may have set her sights on a much older man!
Do you think Sean and Minka are more than just friends? Let us know in the comments below!