Sarah Paulson Gushes Over Holland Taylor, Reveals Why She Likes Older Women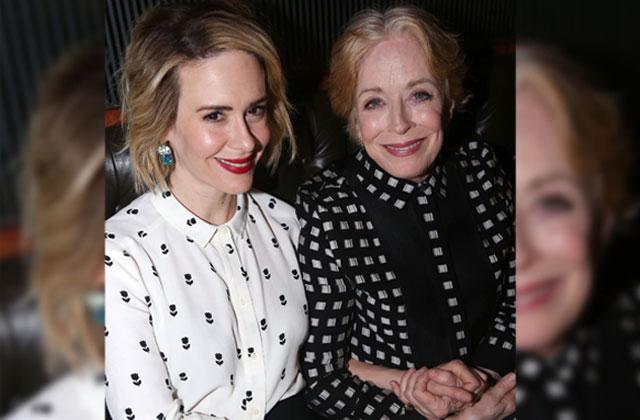 Article continues below advertisement
As for their age difference, Paulson revealed that older partners are familiar territory, as she once dated Cherry Jones, 18 years her senior, and has also been engaged to older playwright and actor, Tracy Letts, 50.
"There's a poignancy to being with someone older," Paulson said. "I think there's a greater appreciation of time and what you have together and what's important."
"It puts a kind of sharp light mixed with a sort of diffused light on something," The American Horror Story star continued. "I can't say it any other way than there's a poignancy to it, and a heightened sense of time and the value of time."
Their partnership was revealed in early December, just days after Taylor gave a gushing interview about her new love.
The former Two and a Half Men star, has been romantically involved with Paulson "for a few months," a source recently told Entertainment Tonight.
"It's the most wonderful, extraordinary thing that could have every possibly happened in my life," she told radio station WNYC of Paulson.
What do you think of Sarah and Holland's budding romance? Let us know in the comments below!