Woman Allegedly Abused By R. Kelly At 16 Comes Forward: I Had To Call Him 'Daddy'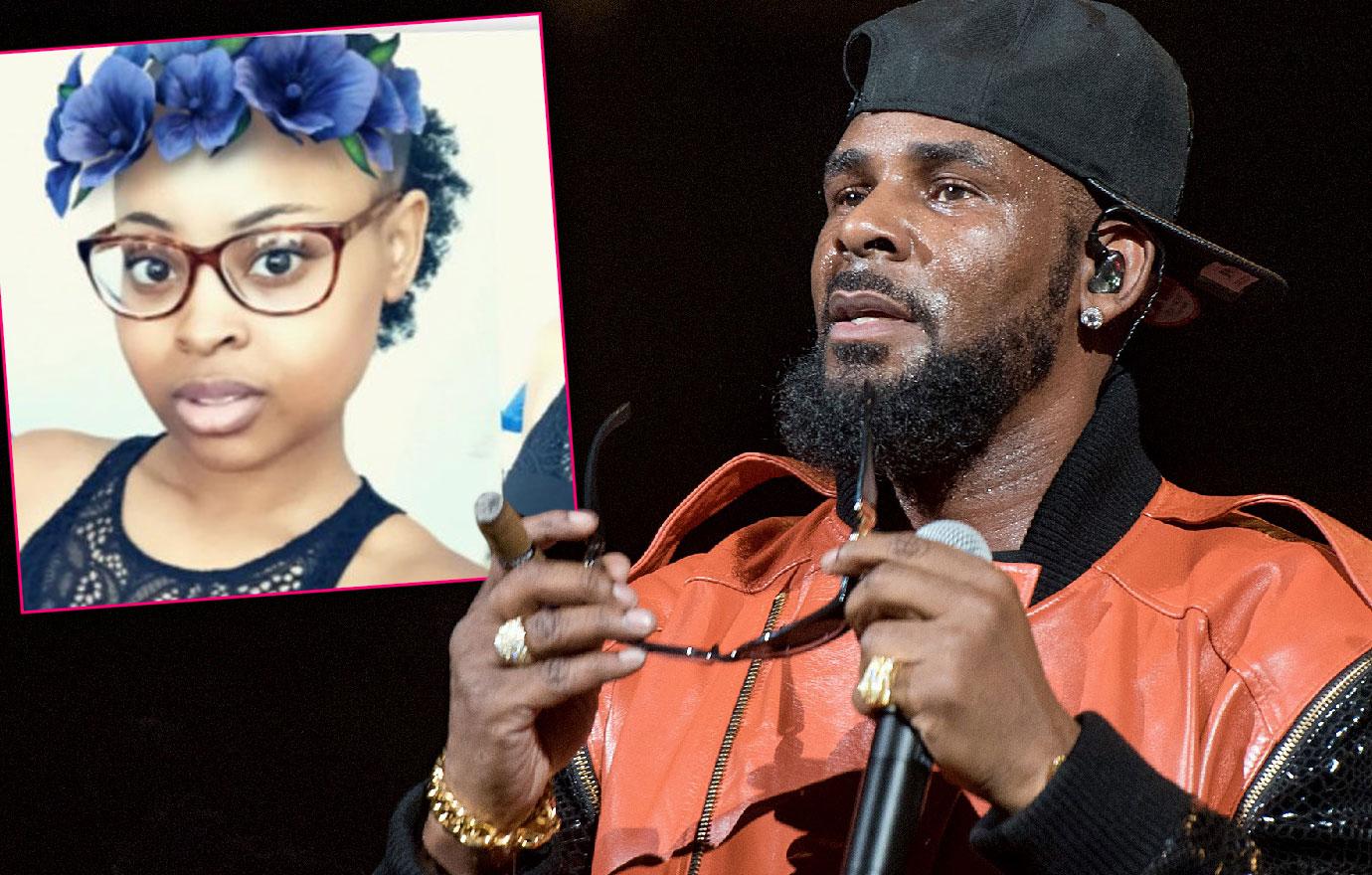 Another woman has come forward about her allegedly abusive relationship with troubled R&B singer R. Kelly, RadarOnline.com has learned. Jerhonda Pace, now a married woman, has claimed she had a sexual relationship with Kelly when she was just 16.
At the age of 15 she attended his 14-day child pornography trial and was in awe of the star she had long been obsessed with. She called herself a super-fan and claimed she joined his "cult" because she was so infatuated with him.
Article continues below advertisement
"At the time I was still, you know, pretty star-struck, so I was in disbelief," she said to BuzzFeed.
According to Pace, one of Kelly's staff members friended her on MySpace after the trial was over. They then invited her to a party in Kelly's mansion.
"I was a bit nervous," she said. "Even though I had already met him at his trial, I was like literally at his house, so it did not feel real."
Days later, after getting her number, Kelly ordered one of his employees to pick her up in a black SUV and bring her to his home.
"He told me that he wanted me to undress for him and walk back and forth like I was modeling," she recalled.
After the two engaged in oral sex, Kelly made Pace write out and sign letters saying she had stolen jewelry and cash from him and that her parents were forcing her to blackmail him, she claimed. The teen did as she was told, even though none of the claims she made were true.
They had sex frequently over the next seven months, even after Pace told him about her age. He asked that she tell anyone who asked that she was 19, and act in public like she was 25, she claimed. At the time, Pace was a virgin.
Article continues below advertisement
On one of her visits, Kelly served her a drink called Sex in the Kitchen, which is also the name of a one of his songs. "I was drunk, because I wasn't used to alcohol," Pace remembered.
Kelly filmed most of their sexual encounters on his phone or a video camera without asking her permission, Pace claimed.
"I had to call him 'daddy,' and he would call me 'baby.' He wanted me to have two pigtails, and I had to go out and find little schoolgirl outfits," she added.
Pace later left Kelly after catching him texting another girl. "I was slapped and I was choked and I was spit on," she said of her last encounter with the singer.
Now, years later, she has decided to break the non-disclosure agreement she signed for Kelly in order to protect other women who may be in the same position.
"If I can speak out and I can help them get out of that situation, that's what I will do," Pace said. "I didn't have anybody to speak up on my behalf when I was going through what I was going through with him. He's brainwashed them really bad, and it kind of reminds me of Charles Manson."
As Radar previously revealed, over six women are said to be trapped inside Kelly's sick sexual cult, and more continue to come forward as the shocking case progresses.
We pay for juicy info! Do you have a story for RadarOnline.com? Email us at tips@radaronline.com, or call us at (866) ON-RADAR (667-2327) any time, day or night.