Exclusive
Prince Funeral Delayed Until August Amid Family Feud & Love Child Claims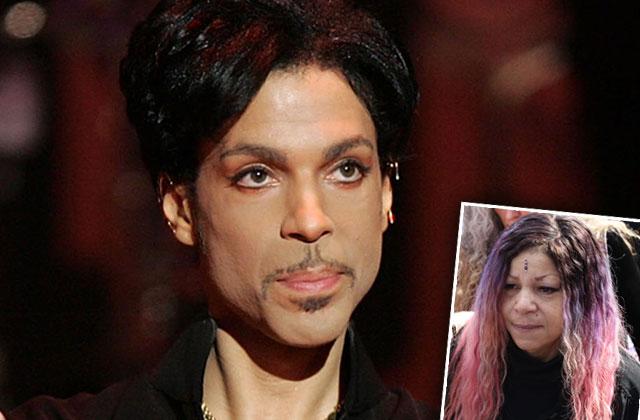 The world lost Prince on April 21, but fans won't get to say a final farewell until almost four months after that! His sister, Tyka Nelson, revealed today that the singer's funeral has been delayed until August.
"The proposed plan is to have our Memorial/Funeral/Tribute in August," she revealed in a massive Facebook rant.
As RadarOnline.com reported, his ex-wives Manuela Testolini and Mayte Garcia held a top-secret and celebrity-studded memorial over the weekend. But Nelson insisted that was not the official memorial.
Article continues below advertisement
"Let me make myself VERY CLEAR! Neither I nor my brother's remains will be present at any Memorial or Funeral services, until the families sic Memorial/Funeral/Tribute," she wrote. But she insisted there was no tension between warring camps in her brother's inner circle.
"The grief process is a unique experience to each individual and Therefore I support any and all Memorials or Funerals that have happened and/or are being planned..." she wrote. "However I will Not be in attendance, because I feel that once…is enough."
"My brother was a Very Private man and so a Funeral had been planned for Saturday April 23rd," Tyka revealed. "But on the evening of Friday April 22nd while we were in the process of inviting a small group of family and friends, those Funeral plans had to be sadly aborted." No reason was given.
"With the help of the Paisley Park staff (because some friends had already flown into town) we held an intimate gathering due to that cancellation, however it was Not a Funeral," she said.
Article continues below advertisement
So, in August, fans and family will have "the opportunity to say farewell..."
She wrote, "We would like everyone to know that, contrary to previous and current reports, there has been no memorial, funeral or tribute service for Prince that was organized or authorized by the family or Paisley Park representatives. Together, the family is planning an official memorial service and public event to take place in the near future."
"Prince and his music influenced so many people that we feel inspired to celebrate his life and legacy in just the right way," she continued. "We appreciate the public's patience and have been comforted by your outpouring of love, support and condolences. We look forward to sharing with the world this celebration of, and farewell to, our Prince. Details will be coming soon."