Prince's Private Pain: Late Singer Lost Baby Boy Just Days After Birth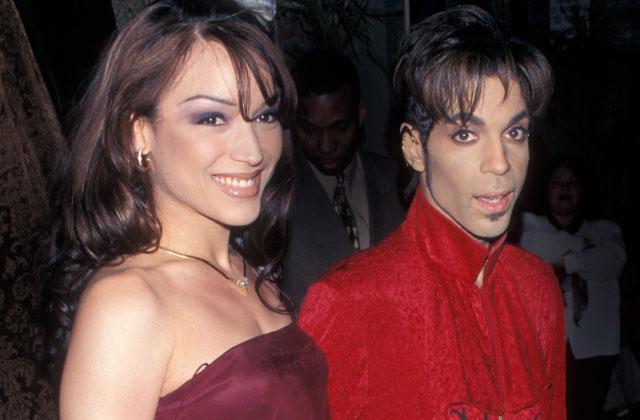 Nearly 20 years before Prince's sudden death at just 57, the singer suffered a devastating personal tragedy, RadarOnline.com can reveal.
Though the rock legend has never publicly spoken about the incident, he and ex-wife Mayte Garcia lost a son just days after his birth in 1996.
In a seemingly desperate bid to keep the tragedy silent, Prince's family never alerted authorities to the death. However, two former Paisley Park employees, sisters Arlene and Erlene Mojica, reportedly came forward with claims the singer and his then-wife took the newborn off a respirator.
Article continues below advertisement
'I cannot continue living with everything I have in my heart and my mind. I cannot sleep because I can just hear him. I have all these nightmares all the time, just thinking about the baby," Erlene told now defunct London newspaper News of the World.
A Minnesota medical examiner revealed in June 1997 that the infant, known only as Boy Gregory, died on October 23, 1996, just seven days after his birth. He succumbed to natural causes, likely relating to skeletal abnormality Pfeiffer syndrome type 2.
In a bizarre turn, Prince talked to Oprah before the Mojica sisters' big reveal, and spoke as if their son was still alive.
Garcia, 42, who later starred on Hollywood Exes, later explained that they were in the midst of grieving.
"We believed he was going to come back, that souls come back. We didn't want to acknowledge he was gone, it was our way of grieving," Mayte recalled in 2006. "Losing a baby is a terrible thing. Some couples are brought closer together after the loss of a child, others are driven apart; in our case the latter happened."
The couple announced their plans to divorce in 1998.
As Radar previously reported, Prince was discovered dead in his Minnesota home this morning after more than three decades in the music industry.