Parents Charged With Torture After 13 People Held Captive With Shackles In Home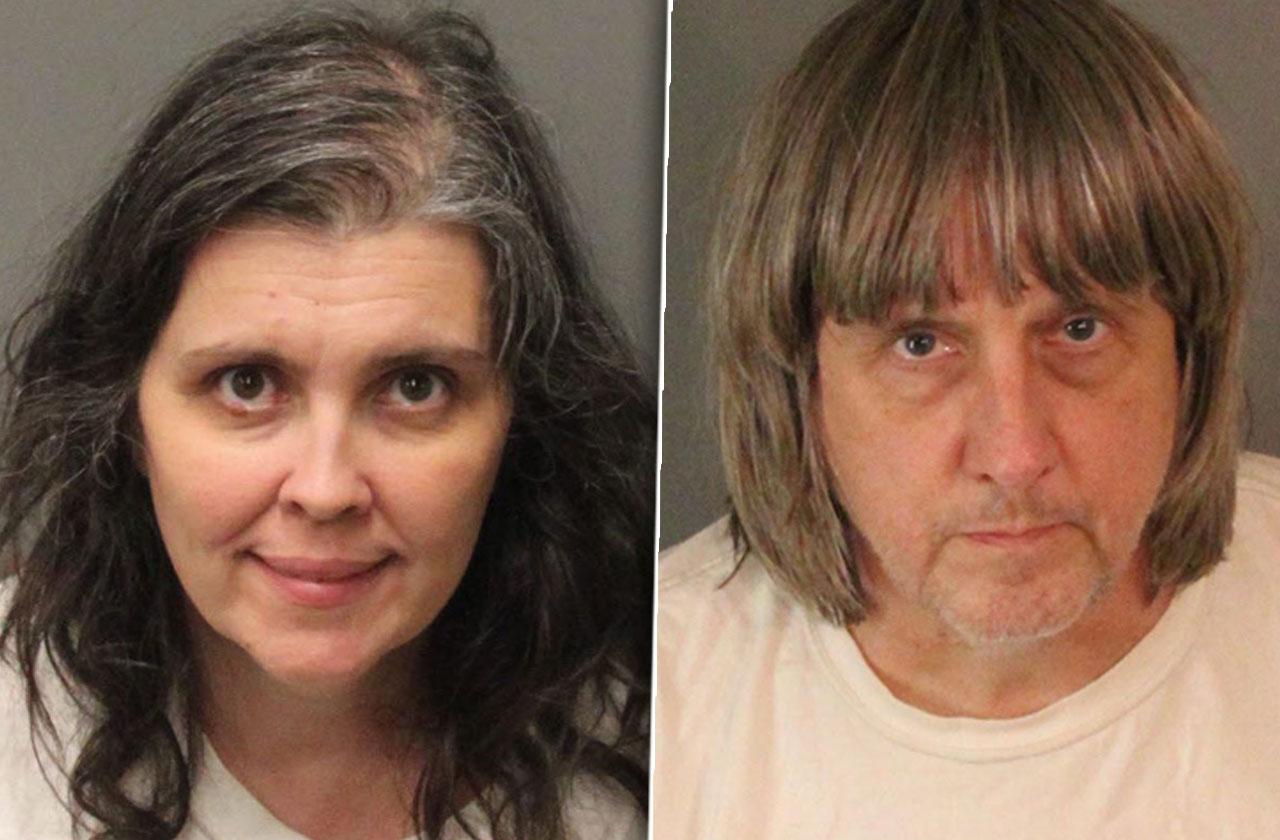 Two parents were arrested after their 17-year-old daughter escaped from the family's Perris, Calif., house of horrors, called 9-1-1 and told police that her 12 brothers and sisters were being held against their will in shackles and chains.
Authorities charged David Allen Turpin, 57, and Louise Anna Turpin, 49, with torture and child endangerment after the disturbing events unfolded on Jan. 14, according to the Riverside Sheriff's Department.
Article continues below advertisement
"The teenager claimed her 12 brothers and sisters were being held captive inside the residence by her parents and further claimed some of her siblings were bound with chains and padlocks," the Sheriff's Department said on Monday.
The teen who summoned help was in bad shape.
"When Police Officers from the Perris Police Department and Deputies from the Riverside County Sheriff's Department met with the juvenile, she appeared to be only 10 years old and slightly emaciated."
Her parents were arrested on nine counts of torture and 10 counts of child endangerment, according to the Sheriff's website.
More horrifying details about the living conditions inside the torture chamber-like home were revealed.
"Further investigation revealed several children shackled to their beds with chains and padlocks in dark and foul-smelling surroundings, but the parents were unable to immediately provide a logical reason why their children were restrained in that manner," said officials. "Deputies located what they believed to be 12 children inside the house, but were shocked to discover that seven of them were actually adults, ranging in age from 18 to 29. The victims appeared to be malnourished and very dirty."
Article continues below advertisement
Medical assistance was immediately sought for everyone held captive inside the home.
"All 13 victims, ranging from the age of 2 to 29, were transported to the Perris Station and interviewed," said officials. "Both parents were detained and transported to the station for further investigation. Child Protective Services (CPS) and Adult Protective Services (APS) arrived to assist in the investigation. The victims were provided with food and beverages after they claimed to be starving."