Exclusive
Inside 'Below Deck' Star Nico's Tragic Loss: Brother Killed After Horrific Balcony Fall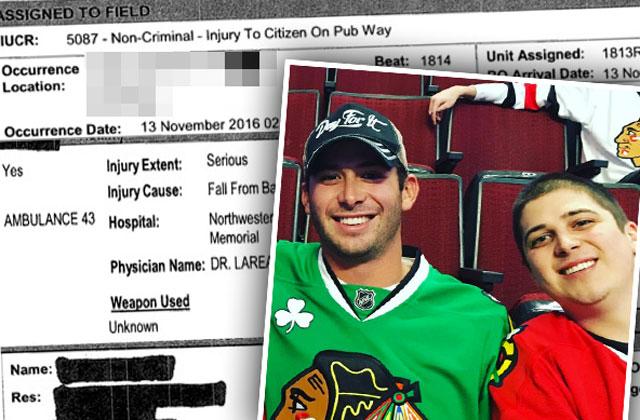 Tristen Scholly's death was caused by a tragic accident, RadarOnline.com can exclusively report.
Nico's brother was found "laying in the alley, unresponsive and with a deep laceration to the forehead" after a night out in Chicago, according to the incident report obtained exclusively by RadarOnline.com.
The documents stated that Tristen was staying at his brother's apartment on November 13 after attending a concert. The brother does not appear to be the Below Deck star, as Nico posted a photo from Norman Island around the same time.
Article continues below advertisement
Tristen's brother told the responding officers that he had been drinking heavily at the concert, and he helped Tristen to bed before going out to the bar next door by himself.
"A friend of the victim contacted redacted about an hour later and notified redacted that the victim had woken up and went outside on the back balcony to smoke a cigarette," the report read. "He fell from the third floor and landed in the alley."
"It appears that that victim may have hit a dumpster before landing," the officer noted. "No one had witness the fall and the victim's friend that discovered the victim was not on scene when R/OS arrived."
Tristen was immediately rushed to the hospital, and underwent CT scans.
"It was determined that the victim had multiple skull fractures, blood on the brain, and his brain had shifted from the fall," the report read. "The victim also has a broken left arm."