Cause Of Death: Nick Gordon A Scapegoat In Bobbi Kristina's Demise? Playing The Blame Game!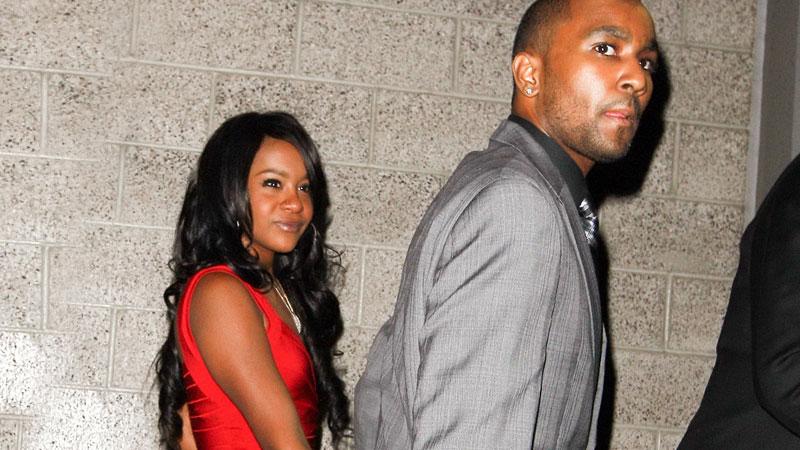 Nick Gordon's family claims that he is a scapegoat for Bobby Kristina's demise, but after she dies, will the blame fall on Gordon, or will it all be ruled a tragic accident?
In an op-ed for the Daily Mail, Ian Haperin, the biographer behind the new book, Whitney And Bobbi Kristina: The Deadly Price Of Fame, says that while he believes that an autopsy will show that drugs caused Brown's death, that does not absolve Gordon from wrongdoing.
Article continues below advertisement
"He claims he is not responsible for her death and his family believe he has become a scapegoat," Halperin said. "What Gordon has not addressed is the part he played in plying Bobbi Kristina with drugs and feeding her psychological problems. Nor has he spoken of the details of what happened on the night she was found in the bathtub."
Gordon has maintained his innocence, reportedly enjoying daily soaks in the outdoor hot tub at his mother's house in Florida as he complains about losing the love of his life and not being allowed at her bedside. Halperin, who claims to base his assertions on over 250 interviews with family and friends, details the ways that he thinks Gordon participated in Brown's current state. "Gordon's usual method of subduing his girlfriend after beating her was to lock her in her bedroom, leave drugs for her, wait for her to calm down and then force her to apologise to him," Halperin alleges. "I believe that on the fateful night, after a massive drugs binge following another row with Gordon, he made a desperate attempt to revive her when he found her comatose on her bed," he continued.
"Using a dangerous and controversial technique common among addicts known as The Plunge, he dragged her body to the bathroom, stripped her and pushed her into a bath filled with freezing water and ice cubes. Gordon will have repeatedly dunked her head under the water and slapped her face in the hope she would regain consciousness," Halperin claimed. "He probably knocked out a tooth and bashed her face against the bath, causing those bruises. When she remained comatose, Gordon and at least two others involved in supplying her drugs (one, his crony Max Lomas, was arrested for unrelated drug crimes) finally made a 911 emergency call."
While Halperin remains steadfast in his belief that Gordon caused Brown's death, he fears that he will not be punished, even though the executrix of Brown's estate has a pending lawsuit claiming that Gordon had "committed domestic abuse against Brown without provocation and/or justification, which resulted in substantial bodily injury."
'After Krissi passes and is laid to rest there is going to be a giant confrontation among those who feel Krissi would still be alive today if the family had done something to get her the proper support she needed for her severe drug habit and to get her away from Nick Gordon," a family insider said. "Everybody knew that Nick was dangerous but nobody intervened. They will live with that guilt for the rest of their lives."