Exclusive
Just Say No! Inside Miley's Decision To Stay Sober For Liam Hemsworth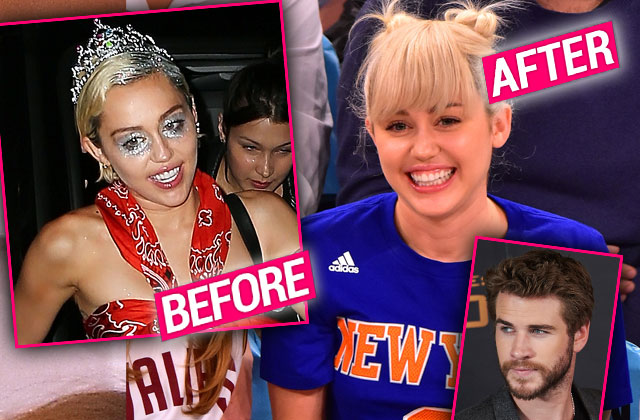 Miley Cyrus has gone from drugs, sex and rock 'n' roll to almost totally sober! RadarOnline.com has learned the controversial singer has been "weed-free" for over two months now.
"She couldn't possibly be happier," an insider told Radar of the 23-year-old star's decision to put down the pipe.
Cyrus's healthy new lifestyle is thanks to her fiancé, Liam Hemsworth, 26.
"This is all his doing, of course," said the insider, who noted that the Hunger Games actor "has also quit with her."
Article continues below advertisement
"They're allowing themselves the occasional drink in the evenings, but aside from that, all recreational drug use is gone, hopefully for good," continued the source.
"Miley's goal is to be THC-free in a home drug test kit and she says if she keeps up the good work, she'll be giving clear readings in a month!"
One of the major reasons the former wild child heeded Hemsworth's request she stop smoking is hoping to expand her career.
"She wants to put in a seriously good performance on her new Amazon TV series with Woody Allen in order to branch out," said the insider. "She doesn't want to let him down after he gave her this shot, against everyone's advice."
After months of good behavior, added the insider, "Miley's very proud of herself."