Exclusive
Michael Strahan's Siblings Caught Ripping Off Charity Donation Meant For Inner-City Kids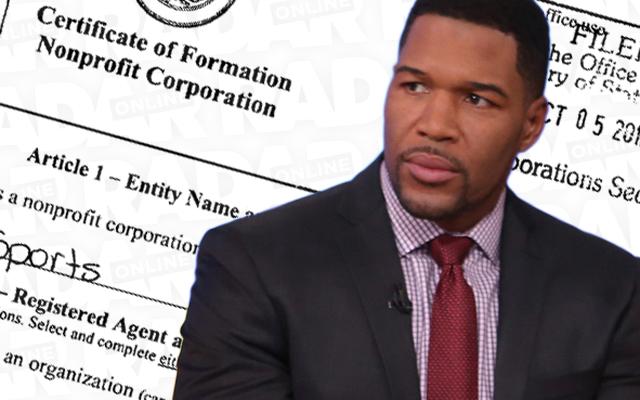 RadarOnline.com has learned a Texas woman wants two scamming siblings of ex-NFL star Michael Strahan sacked for good! Ethel Easter said she shelled out $5,000 to Sandra Strahan, 57, and Christopher Strahan, 48, for a Super Bowl party to benefit inner-city kids that the two blew off!
After a bombshell world exclusive investigation, RadarOnline.com can reveal Easter's hard-earned cash was being directed to charity TeamStrahan Sports, which was to hold a celebration in Phoenix before the big event in 2014.
Article continues below advertisement
A week after the game, Easter, 44, asked Sandra how the party went and was told it didn't happen because the charity could not obtain a liquor license.
"I asked for my money back and she said Chris had it. I called Chris and he kept putting me off until he stopped taking my calls. I don't know what he did with my money," she recalled.
After a lawsuit, a judge ordered TeamStrahan to return her donation with interest.
IRS documents reveal the organization is not a tax-exempt charity, and last month, authorities stripped TeamStrahan of its corporate charter, but it still claims to be a non-profit on its Facebook page.
Other TeamStrahan Sports events, uncovered by RadarOnline.com, included a Feb. 2, 2014, "Super Bowl Viewing Party" that promised a "surprise guest" and an outing for July 9, 2015, at a shuttered New York club that was once cited for illegal stripping.