Silenced By Money? Michael Strahan Caught Filming Former Sister-In-Law Undressing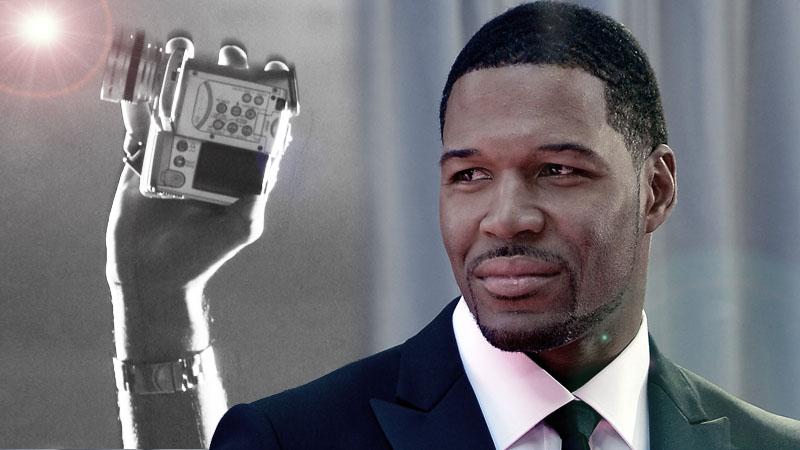 Michael Strahan, who recently called off his engagement to Nicole Murphy, has been accused of paying off his former sister-in-law after secretly videotaping her stripping, according to allegations made in court docs.
The National ENQUIRER has learned that the Live With Kelly & Michael co-host may have tried to pay "hush money" to silence the sisters.
Prior to Strahan's engagement to Murphy, he was married for 6 years to Jean Muggli. During their nasty divorce battle, Muggli testified to the Superior Court: "I had found video equipment in my bedroom. He had been taping my sister Denise undressing."
Article continues below advertisement
She also testified that Strahan wired her $30,000 to keep quiet about it, saying, "It's possible that Michael was sending Jean 'hush money' and it's also possible that the money was intended for her or her sister Denise."
Muggli, who received $15.3 million in the divorce settlement, has never publicly spoken about the incident.
Speaking with Bryant Gumbel over his divorce two years ago, Strahan indirectly denied his ex's allegations levied against him in the split, saying that "all these things" the public was "reading . . . in the paper … aren't true."
Ellen C. Marshall, her divorce attorney, told The ENQUIRER that "despite what came out of the divorce, Jean and her sister are very private people."