Exclusive
Mad Mel! 'Angry' Gibson 's Golden Globes Meltdown Exposed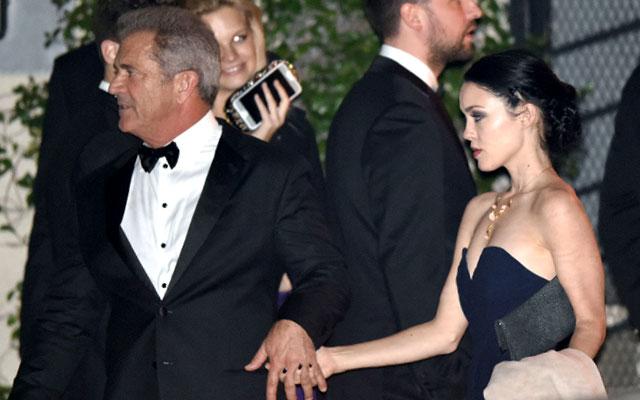 Mel Gibson's triumphant return to the Golden Globes had gotten off to a rocky start long before host Ricky Gervais asked the brooding actor about comments he made during his infamous DUI tirade, RadarOnline.com has learned. According to eyewitnesses, Oksana Grigorieva's ex spent much of the night backstage at the bar with his girlfriend, as other celebrities refused to talk to him.
One eyewitness told Radar, "Mel was with his girlfriend, Rosalind Ross, at the bar for most of the awards ceremony. It became very awkward and tense backstage because it seemed like hardly anyone wanted to talk to him."
Article continues below advertisement
"He would approach a studio boss, and the conversation would only last less than two minutes," the source said. "Mel was added as a presenter at the last minute and wanted to buy a table, but wasn't allowed to because there were none left."
"If Mel thought he would be welcomed back with open arms, Sunday night was certainly a wake-up call," the insider claimed. "Making racist and anti-Semitic comments won't be forgotten."
In 2010, Gervais quipped, beer in hand, during his opening monologue, "It's not my fault. I like a drink as much as the next man. Unless the next man is Mel Gibson."
Sunday night, Gervais asked Mel, "What the f-- k is sugar t--s?," in reference to a comment the Mad Max star made during his 2010 DUI arrest.
Gibson tensely replied, "I don't know, you'll have to ask the person who said that, because it wasn't me."