Exclusive
Madonna & Son Rocco At War AGAIN! Inside Their Wild Fights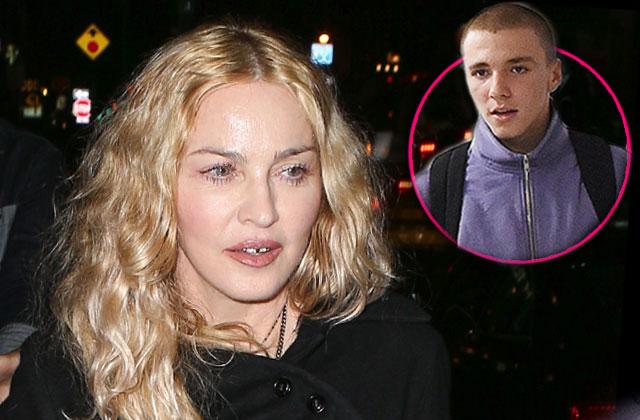 That was fast! Madonna and son Rocco finally made peace last month after nearly half a year of feuding over where the 15-year-old would live. But RadarOnline.com has learned that it's all exploded yet again!
According to an insider, after a photo surfaced this week of Rocco boozing it up with friends in London, "Madonna is livid!"
"Madonna freaked out when she saw the photo of Rocco holding a bottle of booze over the weekend," a source close to the 57-year-old "Material Girl" said.
Article continues below advertisement
As previously reported, Madge and her ex-husband – Rocco's 47-year-old father, Guy Ritchie — were stuck in a nasty custody dispute for the past several months.
But after coming to an arrangement that would leave Rocco in the custody of his dad in London, Madonna and Rocco's relationship seemed to be on the mend. Until now.
"Madonna called Guy immediately when she saw this and reamed him out," the source told Radar. "She is not going to just forget about this. Not at all!"
According to the insider, "Madonna wants to use this to get the courts to put her son back in her custody full time."
"He is 15 years old. He should not be flaunting a party lifestyle by any means," said the source. (The legal drinking age for beer and wine in the UK is 16. Rocco's birthday is August 11.)
"Madonna thinks that she can get the courts to rule in her favor with this and she thinks this is the smoking gun she's been waiting for," the source added. "All she wanted was proof and now she has it."
Do you think that Madonna is being irrational for flipping out over her 15-year-old son Rocco's drinking? Tell us your thoughts below.