Exclusive
Sex Worker Reveals 'Suspicious' New Details In Lamar Odom's Brothel OD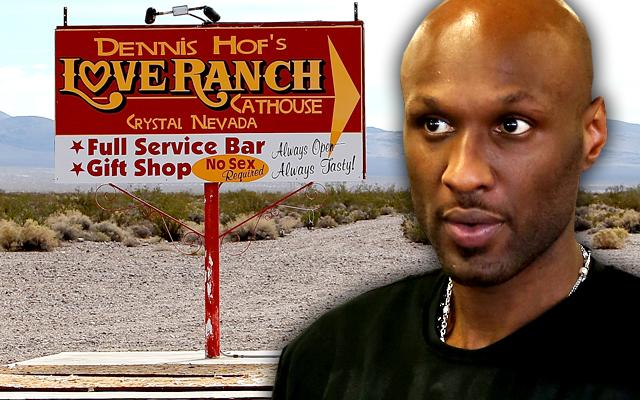 A sex worker who was at the Nevada brothel when Lamar Odom overdosed on a speedball reveals exclusive new "suspicious" details to RadarOnline.com about the events leading up to the tragedy.
Odom, 35, called a week in advance to arrange his $75,000 stay at the Love Ranch. "None of us wanted to go on vacation that week because we knew he was coming," Simone Claire told Radar. (She was working at the Love Ranch at the time, but has since quit.)
Article continues below advertisement
"He needed a ride down there and was told he would need to put down a $100 deposit," she continued. "He did, and said 'I'll call back when I'm ready to be picked up.'"
The shift manager "never picked up anyone before," claimed Simone. "That was suspicious to us."
Once the former NBA star was at the ranch, the sex workers lined up for him to choose whomever he wanted to get to know better, she said.
"He already looked like he was on something," alleged Simone, who said she seemed to catch Odom's eye in the beginning. "He looked at me and had the biggest smile on his face."
Odom, however, ended up with two other girls — Ryder Cherry and Monica Monroe — and they partied with him for days, until he was finally found unconscious and clinging to life in his room.
"The room that he was in is 50-60 yards away from other rooms," explained Simone. "It's a private area away from the brothel."
"It's the VIP room — it has a bathroom and kitchen. If he was yelling for help we wouldn't know," she added.
Something about the entire situation, which ended in tragedy on Oct. 13, didn't sit well with Simone. "I thought something was suspicious," she said.