'Little Women' On The Attack! Christy Rips Former BFF Briana For Keeping Wedding A Secret: 'You Lied To Me!'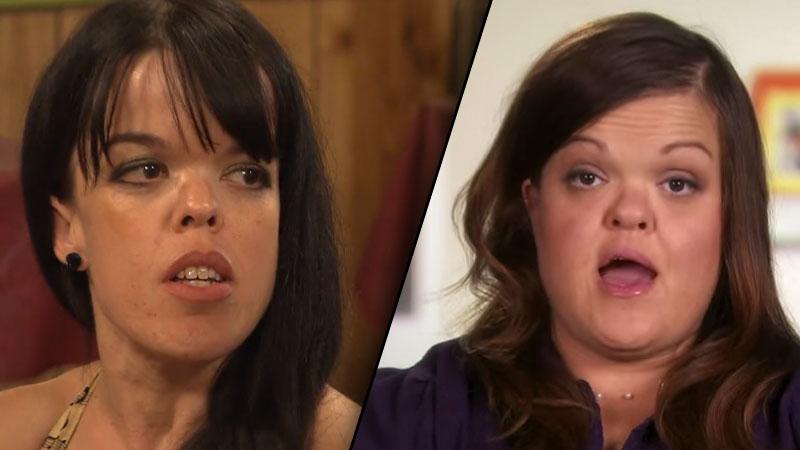 Best friends no more!
Briana Manson and Christy McGinty Gibel were once so close, Manson served as a bridesmaid in Gibel's wedding. But now that the aspiring singer is dating, errr married, to the controversial Matt Ericson, the costars are more like strangers than sisters.
In RadarOnline.com's exclusive preview clip from Wednesday's episode of Little Women: LA, Gibel completely loses it on her former BFF while hanging out in Hawaii for a couples retreat before costar Elena Gant's vow renewal ceremony.
Article continues below advertisement
She starts by confronting the couple for keeping their elopement a big secret from their entire group of friends.
"Why did you guys not tell us how long you guys were married?" she asks Manson and her man, who are both covered in leaves and mud.
"I didn't honestly feel that anyone cared," Manson shrugs.
Gibel assures her she wanted to throw a bachelorette party and make other celebratory plans.
"I wanted support, I wanted respect," Manson replies.
"We tried! We tried so many times. So what the f***? You told my mom that you were going to have a wedding, that she was going to be invited. But you were already married dude!" Gibel explodes.
"Oh my god, that's such bulls***," Ericson chimes in.
"I put all my heart and passion for you. I loved you, and you were my friend," Gibel screams. "And you lied to me for four months! I'm f***ing done with both of your bulls***!"
Will the ladies make up before the big vow renewal ceremony? Watch the upcoming episode of Little Women: LA on Lifetime on Wednesday at 9 pm est. But first, catch the clip below!