Fans SLAM Leonardo DiCaprio For Taking Fuel-Guzzling Private Jet To Receive Environmental Award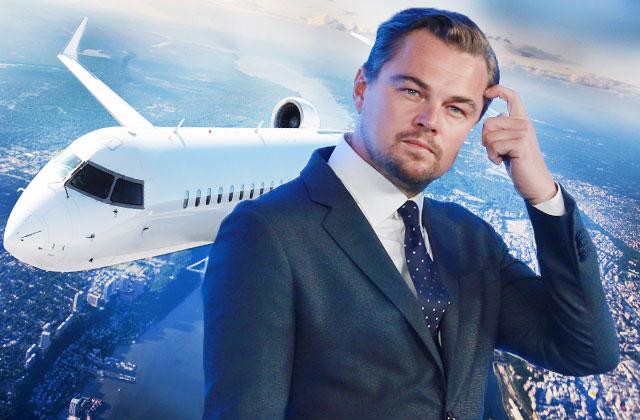 Article continues below advertisement
As Radar reported, just months ago, DiCaprio dedicated a portion of his Academy Award acceptance speech to advancing awareness for global warming. "Climate change is real," he said. "It is happening right now, it is the most urgent threat facing our entire species."
But in light of his own use of fuel guzzling private planes, some have questioned his authority to advocate for the environment. "Everyone saying he's some hero for protecting the environment," one fan wrote on his Instagram photo from the ball. "He's just a hypocrite." Another fan shared the sentiment, saying, "Unfollowing @leonardodicaprio. Practice what you preach."
While an insider close to the actor explained the situation saying that DiCaprio had simply "hitched a ride with someone already flying back and to Cannes," and that," hitching a ride was the only way he could make it in time for both events," some insist that those types of rationalizations are the reason behind the current environmental crisis.