Leo & Lady Gaga's Epic Awards Show Feud Rages On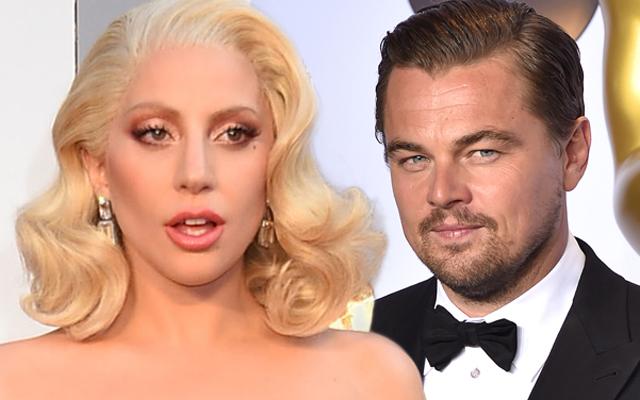 Lady Gaga tried to bury the hatchet in her bitter feud with Oscar Award winning actor Leonardo DiCaprio last night, but RadarOnline.com has exclusively learned that "Leo is not having any of it!"
Prior to the 41-year-old winning best actor for his work in The Revenant, the Little Monsters mom took to Twitter to show her support.
According to a source very close to Gaga, however, "Her tweet was sarcastic, and she did not do this by choice."
Article continues below advertisement
"After the Golden Globes, Leo got word to Gaga's new management team that he would never work with her on a film project," the source claimed.
"So Gaga's team pressured her to send that tweet to Leo in hopes of saving her movie career," said the source. "Gaga has been shut out of several big projects this month, and she believes that Leo is the reason why."
"She said that he is sabotaging her chances at a real career in acting and she is freaking out!"
But it gets worse.
As reported, Gaga fired her longtime management team at WME after her big Globes win and signed with their competitor, CAA, to rebrand herself as a movie star.
"Gaga burned a serious bridge when she left her music reps for CAA. Now not only is she being shut out of film projects because of Leo, but she cannot even go back into music if she wanted to," the insider added.
"She knows that she basically screwed over the people that made her famous to begin with."
As Radar was the first to report, the A-listers' catty feud began at this year's Golden Globe Awards when DiCaprio laughed when Gaga was announced as the winner for her role in American Horror Story: Hotel – prompting her to purposely bump into him while she was walking to the stage.
Do you think that Lady Gaga will ever be an Oscar-winning actress? Tell us your thoughts below.