Oscar-Winner Says Celebrities Have Secretly Joined & Left Church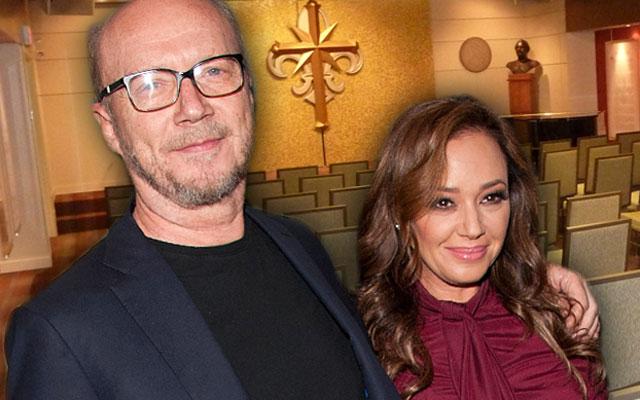 Ex-Scientologist Paul Haggis revealed that other stars have secretly been involved with the church, but left in silence due to fear of retribution from the institution, and the negative impact the association could have on their careers.
The Oscar-winning Crash director made the jaw-dropping revelation Wednesday in New York City, where he hosted a Q&A session for another prominent former member of the church, Leah Remini, as she discussed her tell-all memoir, Troublemaker: Surviving Hollywood and Scientology.
Article continues below advertisement
Haggis noted that he and Remini are the only former celebrity church members to emerge with negative views on the institution, which still boasts A-list members such as Tom Cruise and John Travolta. He said that agents would advise their clients: "Walk away, don't say anything, it will hurt your career."
Haggis revealed that after he left the church six years ago — and was shunned by his former circle of friends within it — the King of Queens star, 45, was the only one to still speak with him.
"And you did not have to do that — we were not close friends," he said, noting that on another occasion he intentionally avoided her at an event so as not to be shunned or get her into hot water. Remini approached him and asked him, "Paul, why are you acting so weird?"
Haggis had spent 34 years in the church and Remini 35; both of the celebs welled up with emotion when revealing that they had missed friends and loved ones in the wake of their parting with the church — in the case of Haggis, being his manager Kevin Burke, and Remini, her godchildren.